#wetechtogether Konferenz
29. und 30. September 2023, Technopark Zurich
Diese Konferenz bringt weibliche Tech Communities zusammen, um Frauen in der Tech Branche zu stärken, engagieren und feiern!
Melde dich für den Newsletter an und nimm nächstes Jahr an der #wetechtogether Konferenz am 29. und 30. September teil.
 Zum fünften mal in Folge schafft die grösste Konferenz für mehr Diversität in Tech in der Schweiz ein spannendes Umfeld für alle, um die MINT Felder zu entdecken und navigieren. Es wurde ein vielfältiges Angebot an Workshops, Mentoring, Talks und Berichterstattung für, mit und über Frauen in der Technologiebranche geboten.
Look at pictures from last year.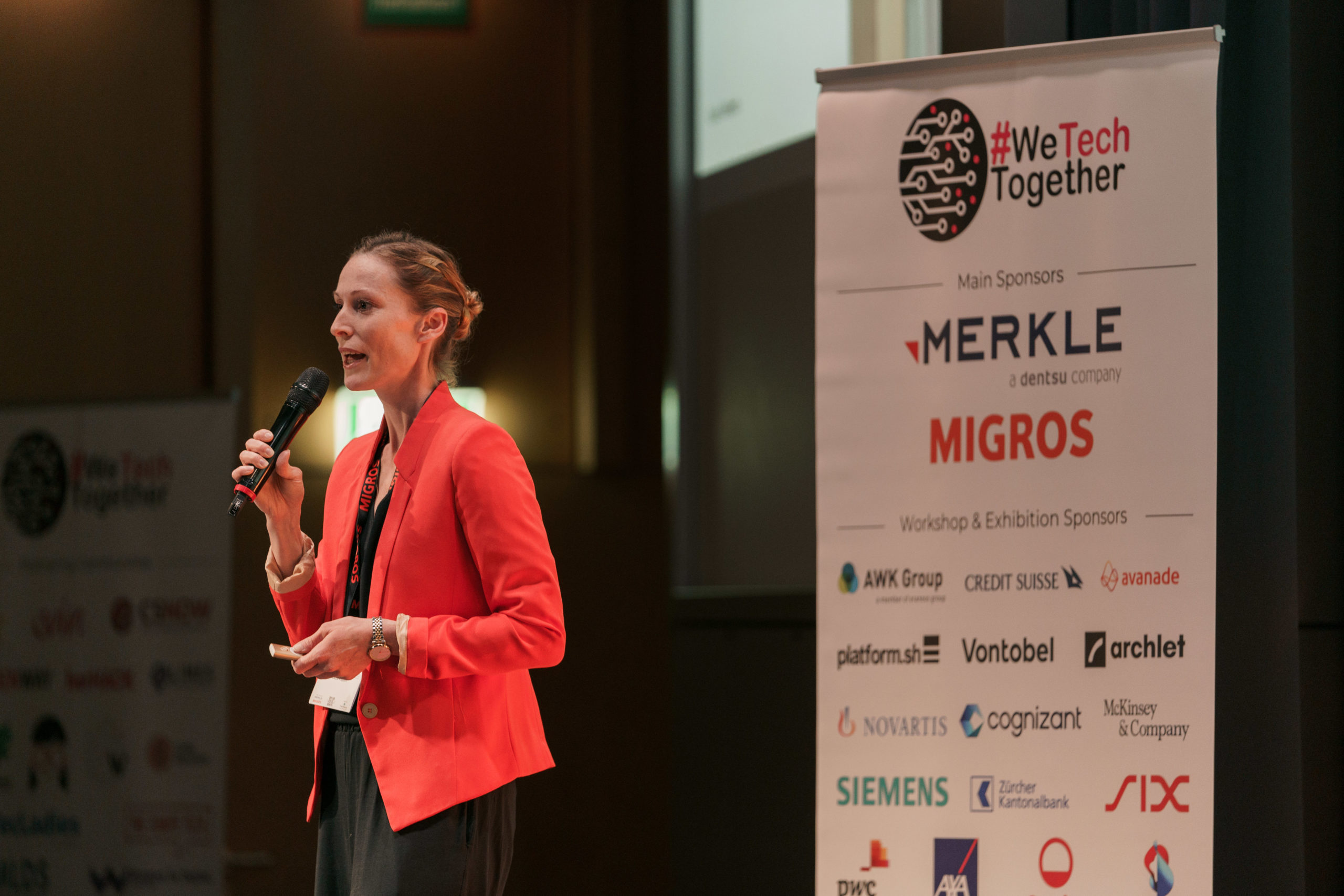 Keynote & Knowledge Sessions
Hear from exciting personalities from the tech industry and be inspired by them in keynotes and knowledge sessions. Learn more about women in tech and their careers and about the latest technology trends in different industries.
Workshops
Attend one of the many workshops and learn hands-on about tech, trends or career building. Meet the sponsors' employees and learn more about what they are working on.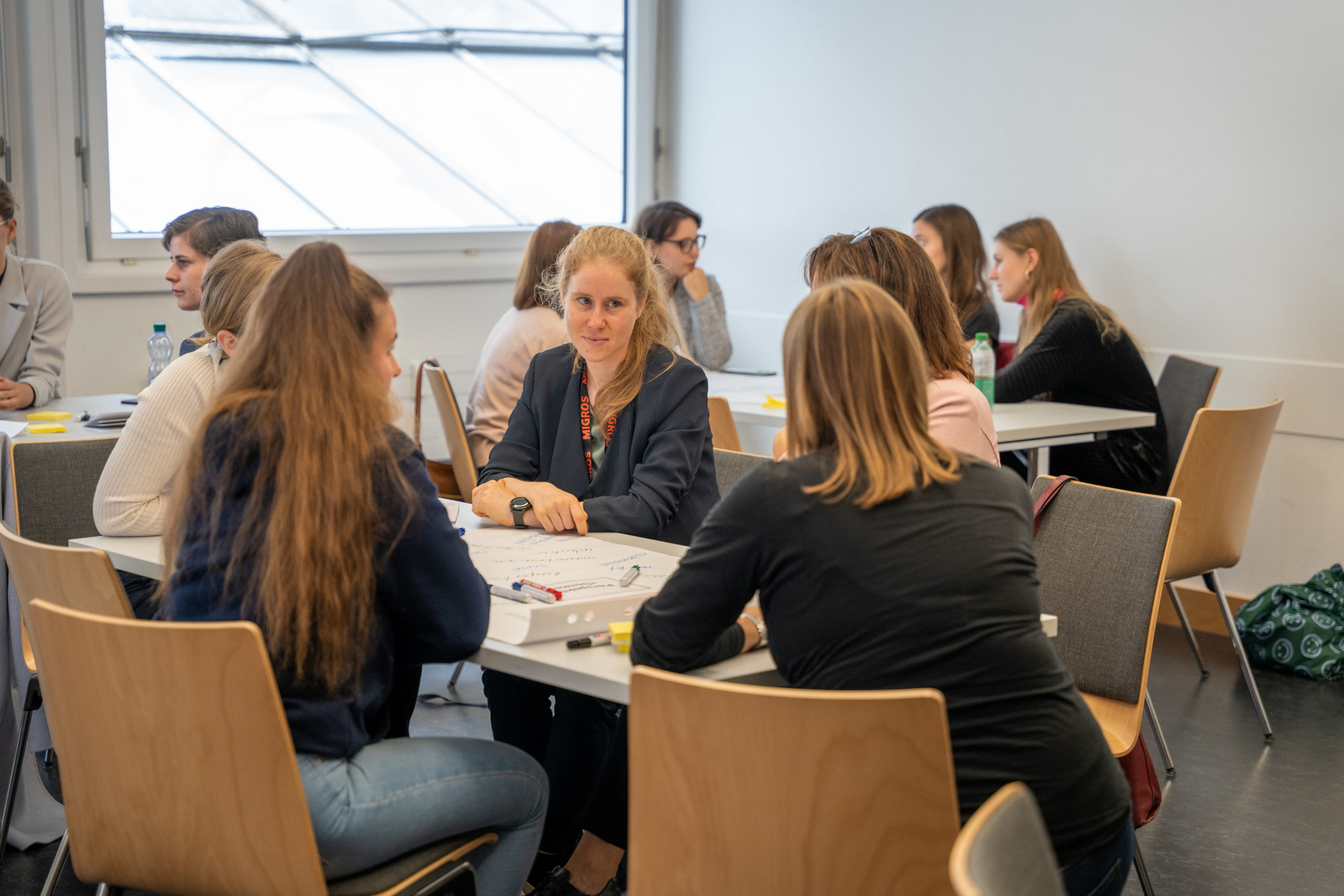 Networking
Den ganzen Tag über konnten die Teilnehmer*innen beim Networking mehr über Unternehmen, ihre Technologien und Stellenangebote erfahren. Aber sie knüpften nicht nur Kontakte zu Unternehmen, sondern schätzten auch den Austausch und die Unterstützung durch die anderen Teilnehmer*innen sehr.
Ausstellung Sponsoren 2023
Werde ein Sponsor von #wetechtogether!
Wenn du verschiedene weibliche Tech Communitys kennenlernen möchtest, mit deren Mitgliedern während den Workshops oder an den Networking Events interagieren und dein Engagement für Vielfalt und Inklusion in der Tech Branche zeigen möchtest, dann ist dies deine Chance.
Kontaktiere uns für weitere Informationen. 
These are the female tech communities that help us shape this years #wetechtogether conference!
Erfahre mehr über die teilnehmenden Tech Communities und ihre Aktivitäten.
Want to stay informed and get the latest update on the conference? Sign up now for the newsletter:
Melde ich für unseren Newsletter an und gehöre zu den Ersten, die ein Ticket erhalten!