Connect with like-minded
Join our events, community network and mingle with like-minded people in tech and get your hands-on experience in workshops!
Stay informed about the latest community and tech events: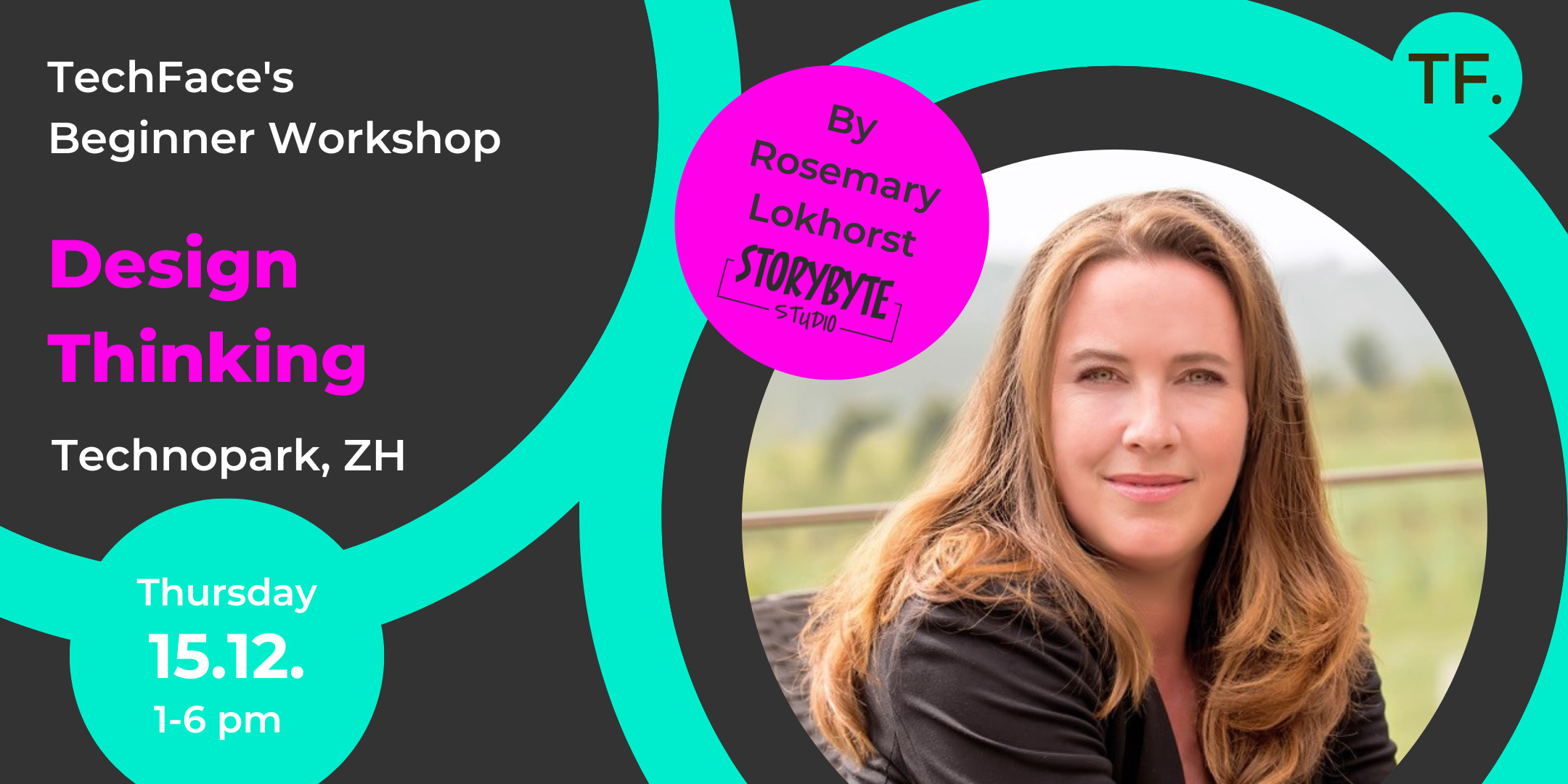 15th of December, 1:00 – 6:00 pm
Do you want to know more about how Design Thinking can provide tools from the designer's toolkit to bring a human-centric approach to innovation? Do you want to find out how Design Thinking can be a mindset? In this 5 hours workshop, you will learn about the fundamentals of Design Thinking.
You will learn about the principles and processes of design thinking steps and see some interesting examples of where they were applied in practice.
Location: Technopark Zürich
Find out more and register here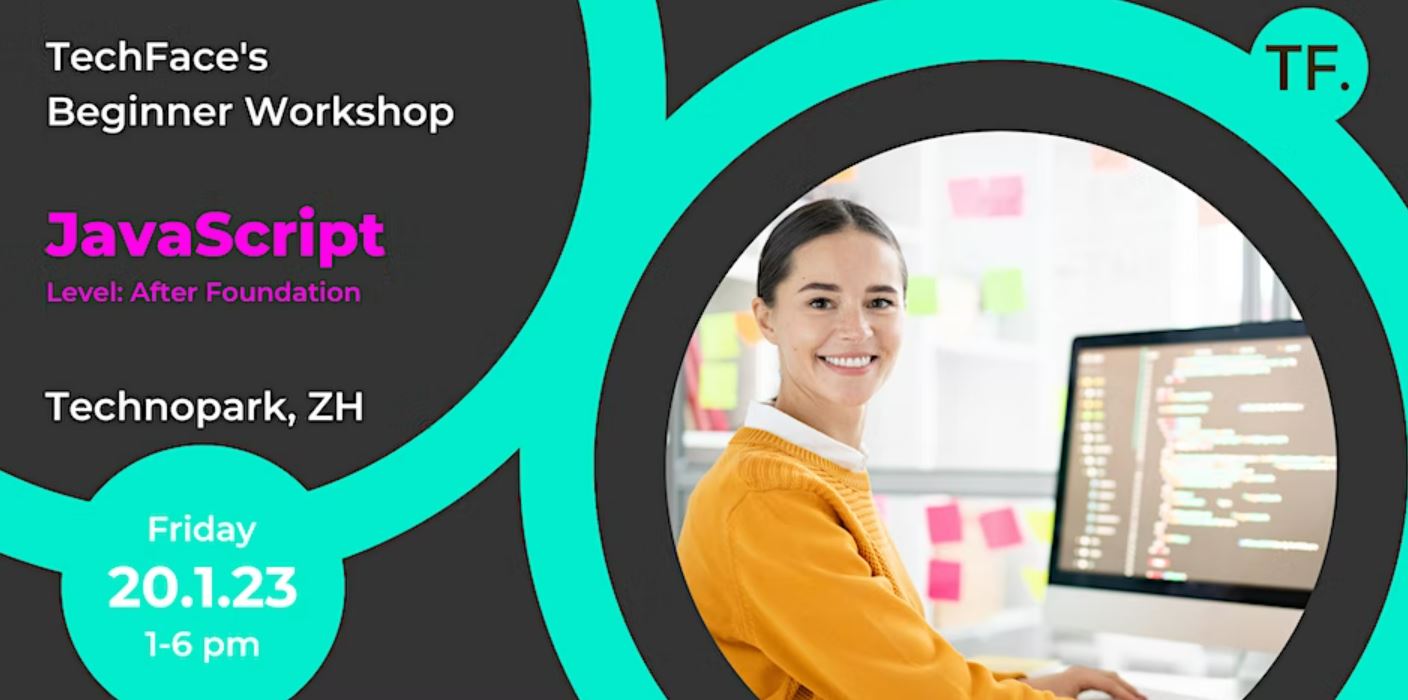 20th of January, 1:00 – 6:00 pm
You already had your introduction to the world of JavaScript and are ready to strengthen the basics. You know how to write some lines of code in JavaScript and you  what the basic types of JavaScript are. The words DOM and Events are not news to you.
In this five-hour workshop, we will apply the basics with a hands-on project and build a quiz together. In this quiz, the DOM will be manipulated and we will be using lots of arrays and objects. While doing so you will get to see daily use cases of JavaScript.
Location: Technopark Zürich
Find out more and register here
Upcoming Community & Tech Events
16th of November, 6:30 – 8:30 pm
Sandrine Desmares-Vaury is a recognised expert in inclusive marketing and will explain the benefits of reflecting all consumer groups in advertising and how to embed true representation across the entire marketing process. Inclusive marketing is marketing that considers diversity in all forms. This includes age, appearance, ethnicity, and gender identity. As well as language, socio-economic status, religion/spirituality, and physical/mental ability.
After the talk, Networking will follow, where you will have an opportunity to meet other participants and to sample soups by Simply Souperlicious. 
Location: Liip AG, Lausanne, Rue Étraz 4, 1003 Lausanne, Switzerland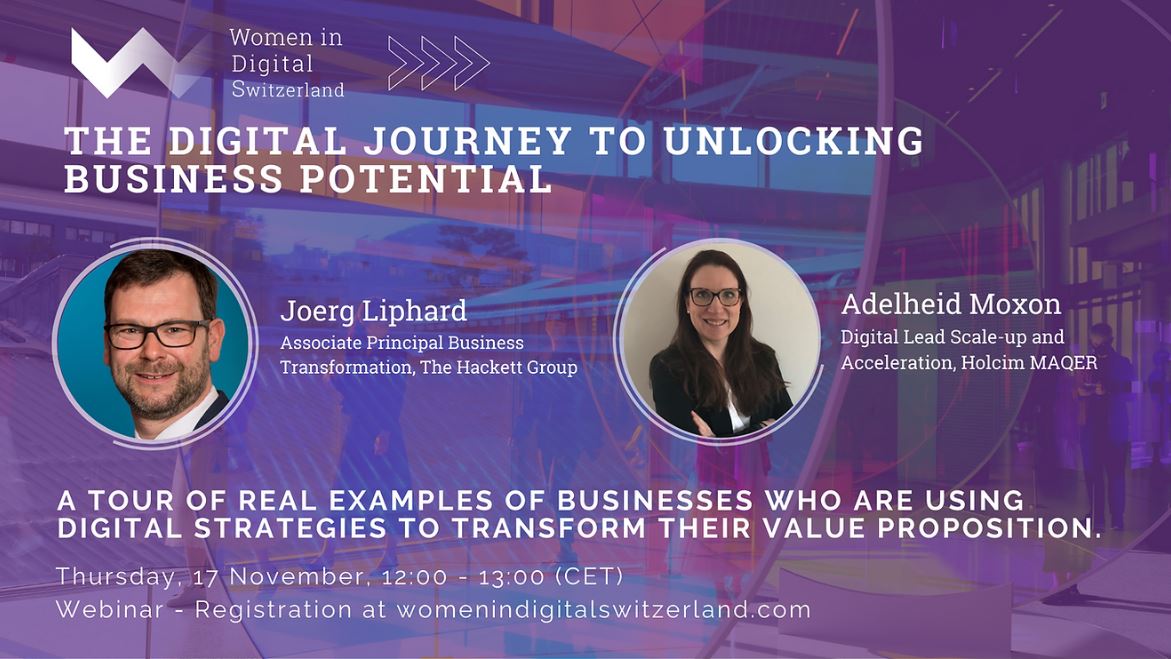 17th of November, 12 am – 1 pm
Join Jörg Liephard and Adelheid Moxon as they delve into the recent and future technology and transformation trends and how these are translated into various industry sectors and companies to make a real-life impact on internal and external stakeholders.
Come and join us on Nov 17 2022 12-1 pm for an inspiring and hands-on discussion of around the opportunities, challenges and success criteria to impactful digital transformation journeys.
This event is the first of a series of talks around the topic of digital transformation and we are keen to launch it jointly with many of you!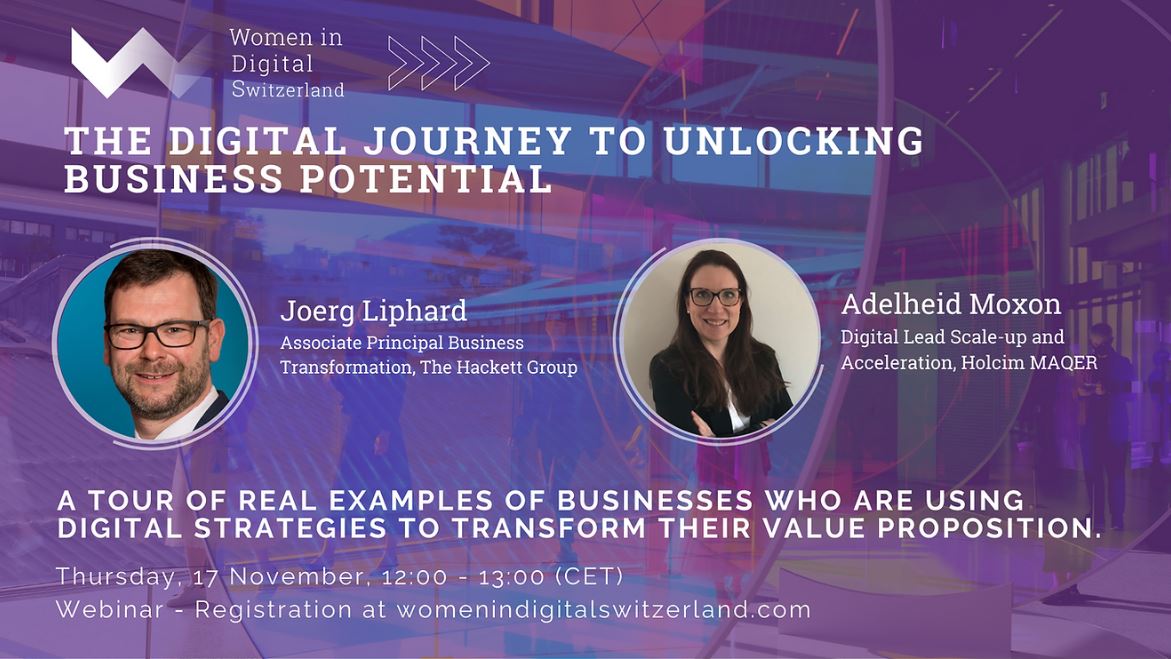 22nd of November, 12 am – 1 pm
This is an open event hosted by Women In Digital Switzerland in collaboration with INCO Academy, which allows you to learn more about the value of the Work in Tech program certifications that we offer together in partnership.
Attending this event will allow you to learn about the success of Magdolna, who successfully switched her career after having her first child and is now a mentor. She will talk about her own success as well as that of her students.

1st December, 6:00 – 8:00 pm
This time, we'll learn something more about ggplot and how to create a personalized theme with the help of some simple examples / a guided tutorial.
Don't forget to bring your own laptop and charger. Wi-Fi will be provided at the event location.
Location: Universität Zürich, Zentrum (Hauptgebäude)
Find more info here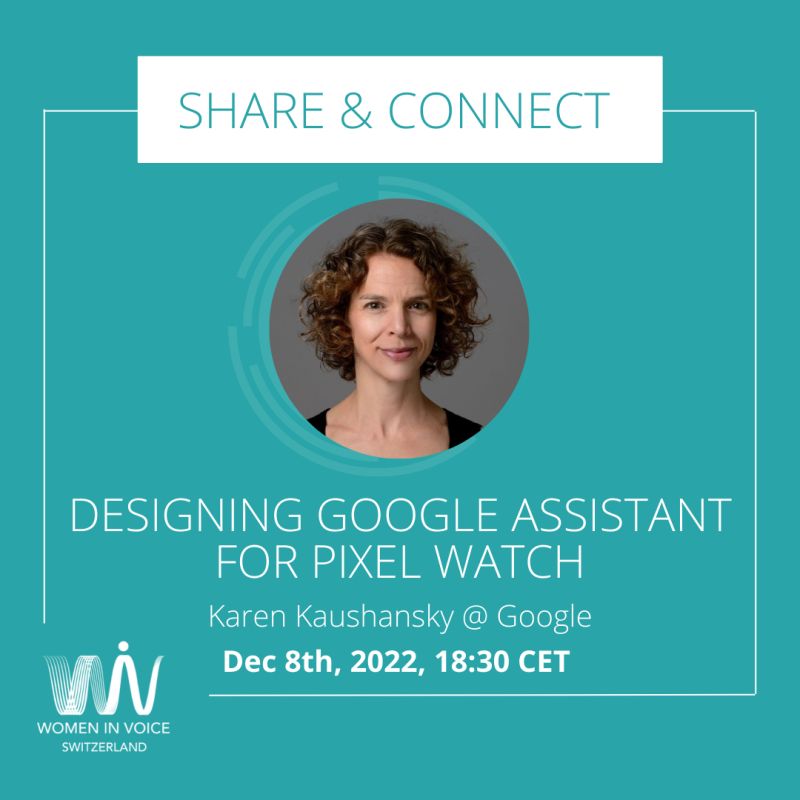 8th Dec 2022, 6:30 – 8:00 pm
Let's share knowledge and *really* connect with a talk by Karen Kaushansky about Designing Google Assistant for the Pixel watch!
Location: online
Save your spot here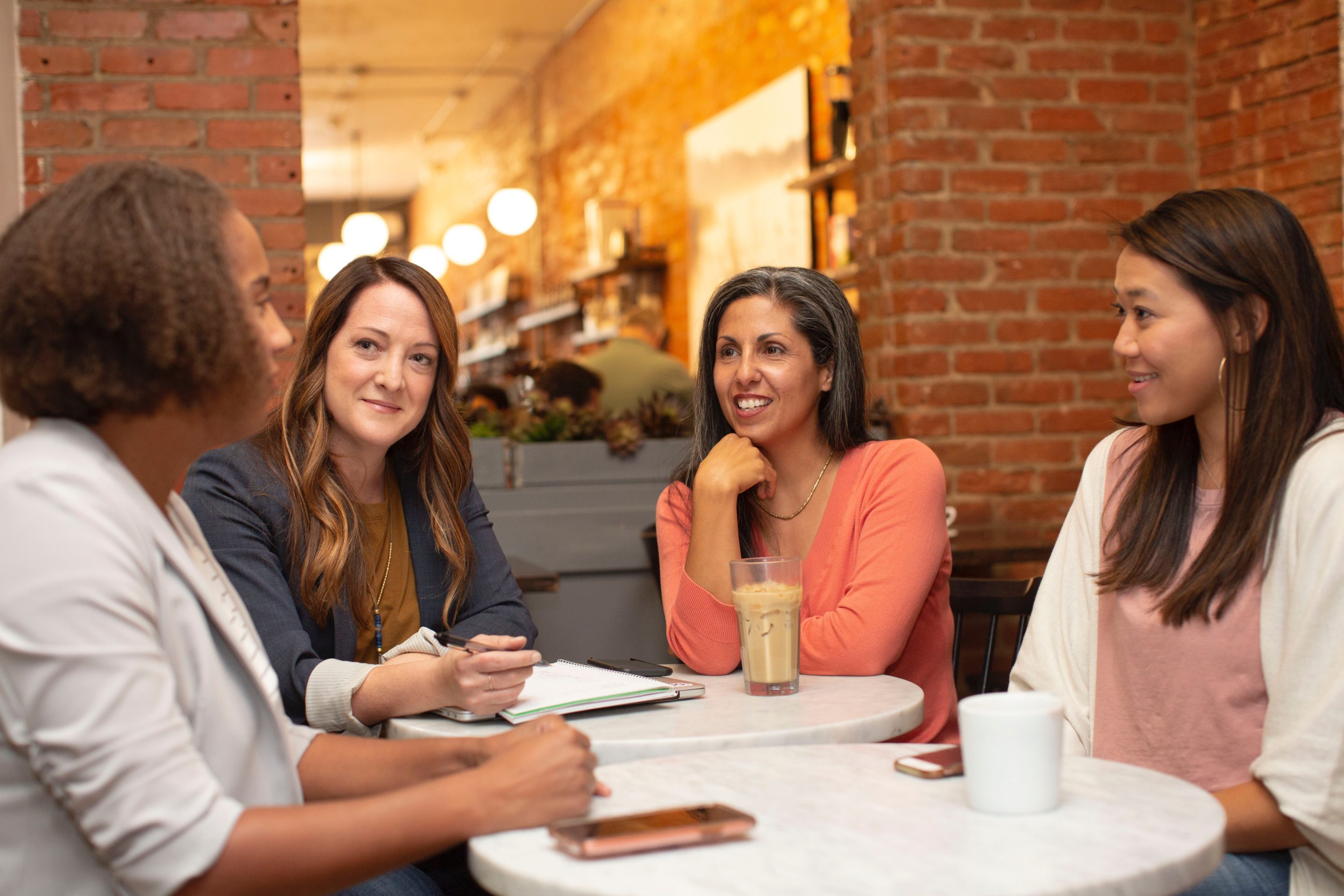 20th January 2023, 6:30 – 8:00 pm
Save the date for our next socializing event. No agenda, the plan is to grab a drink at a pub, have a chat and get to know the members of this meetup group.
Location: Hauptbahnhof Zürich – Treffpunkt
Find more info here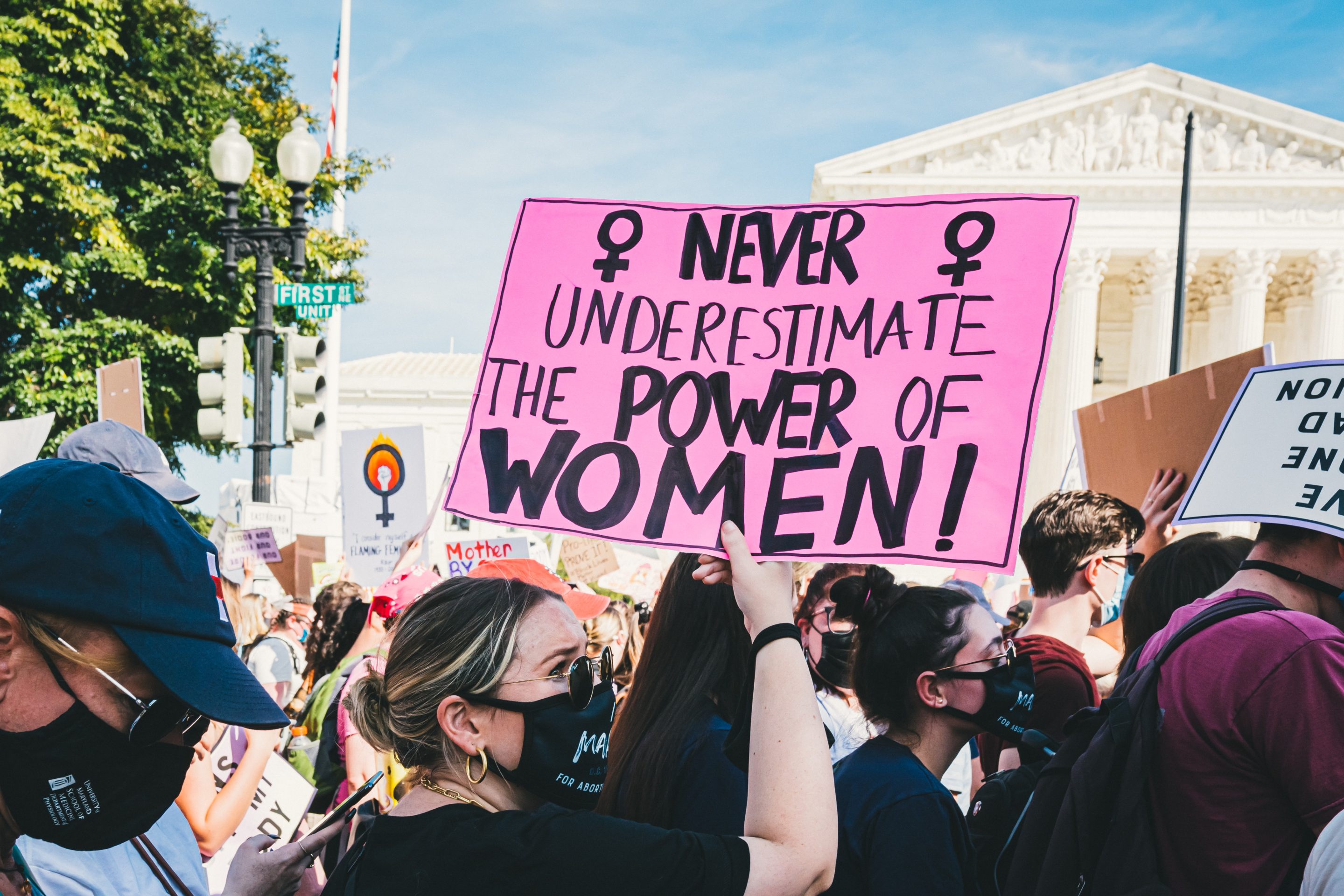 8th March, 6:00 – 8:00 pm
Save the date for our event on the international women's day on March 8th. All furter information will be added later.
Location: Zurich
Find more info here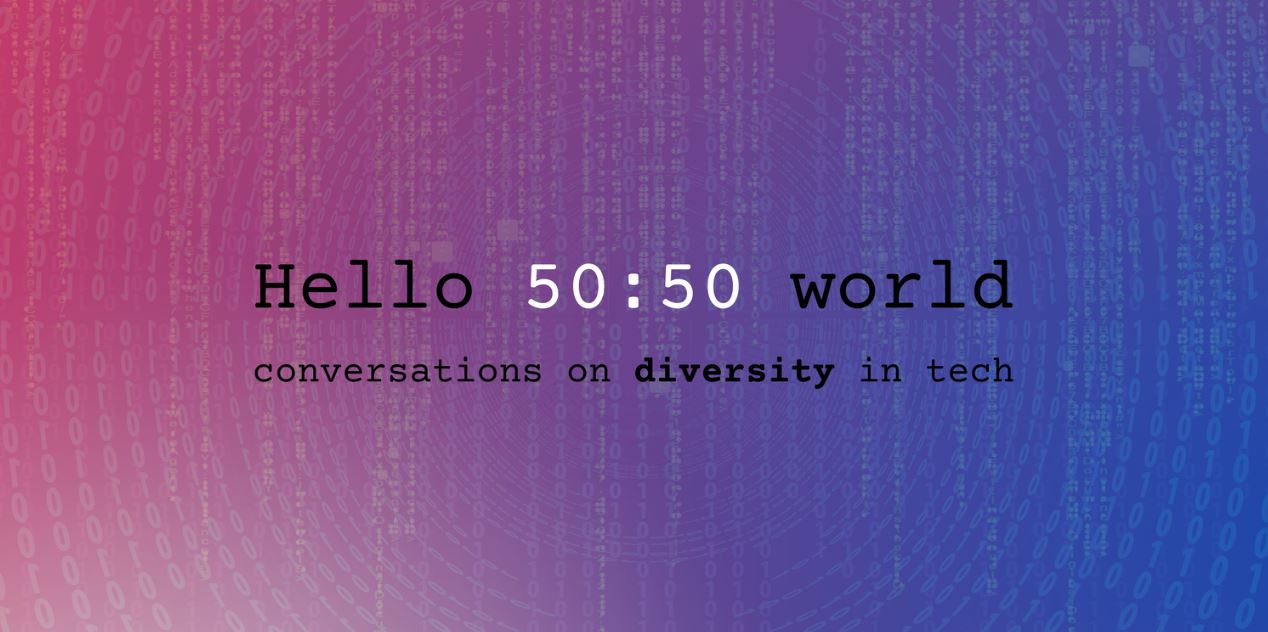 18th of November, 8-9am
Can we really achieve gender equity and diversity in tech if we stay in our feminist bubbles? Do you believe that we can only achieve more equality when everybody is on board?
Then join the conversation on diversity in tech at our hello 50:50 world meetups. To participate, you'll need to bring an ally from another gender to ensure a 50:50 participation.
5-min lightning talk about a specific topic – open discussion afterward.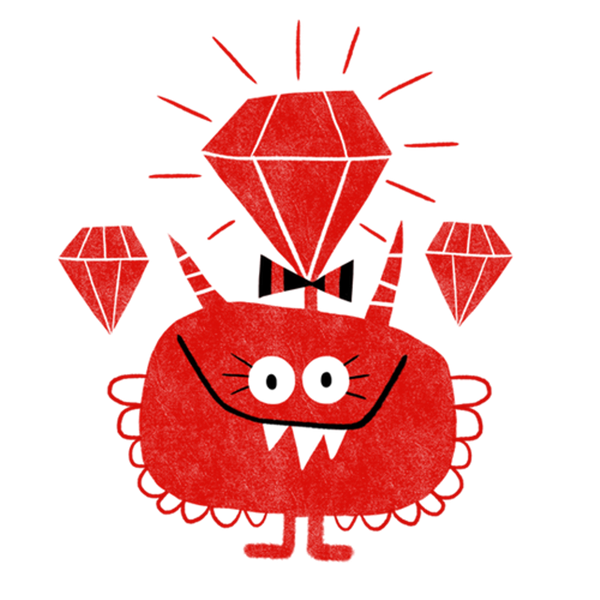 Every Monday
If you are interested in regular coding practice, RubyMonstas are here to help with their meetup. You identify as a woman, and want to learn programming Ruby – then this is the place for you!
The introductory sessions for beginners is on every first Monday of the month. Those who are already a bit further in their programming journey, are invited to join every Monday according to the meetup schedule.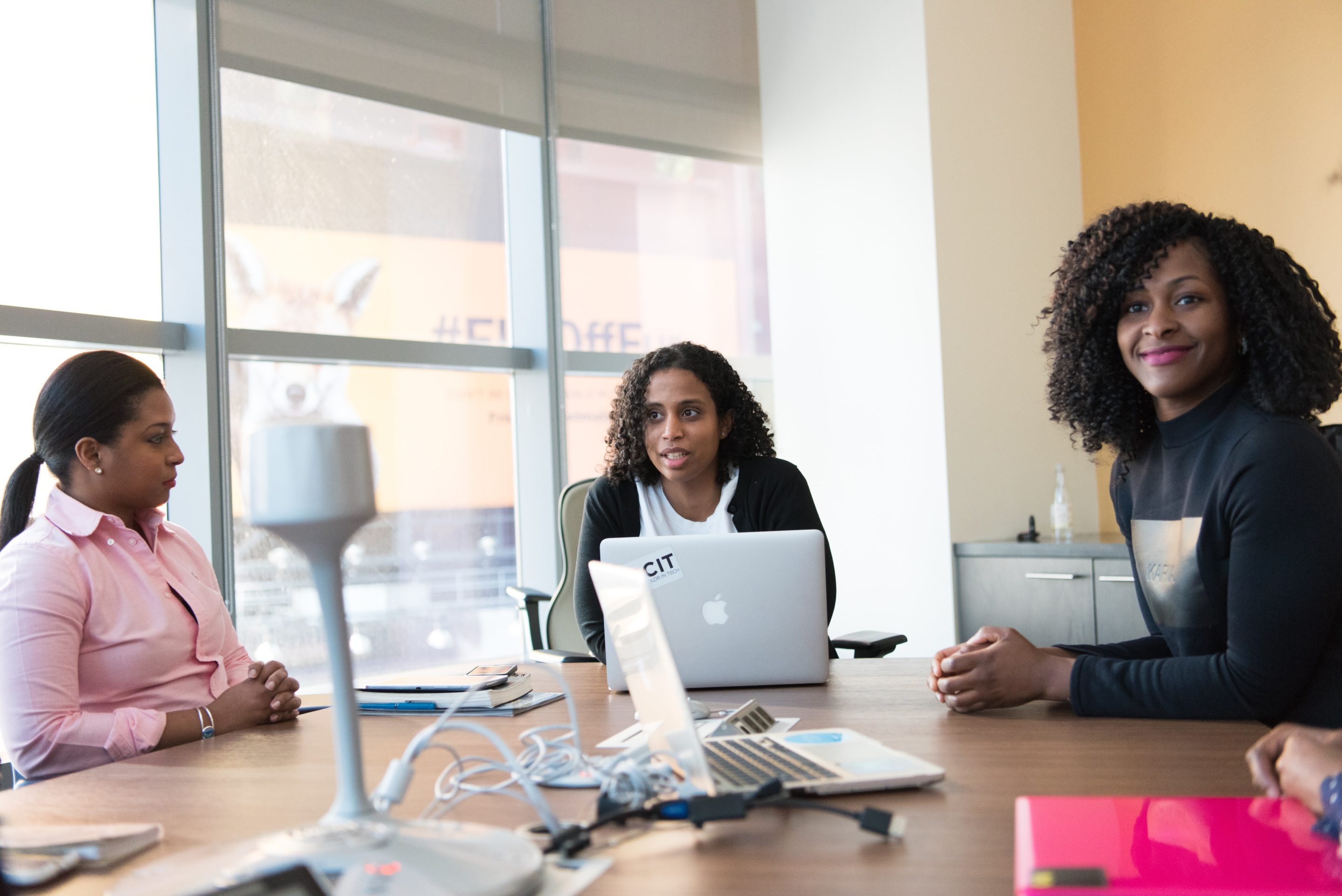 Every Tuesday
Each week we are organizing the Drop in Call and will tackle a specific topic where you can learn and share your experiences. Such as negociating as woman, how to handle manterrupting, how to gain visibility, how to acknowledge and deal with gaslighting, how to aknowledge and deal with burn out… And so many more to come!
Please register through out our website to the event you would like to intend.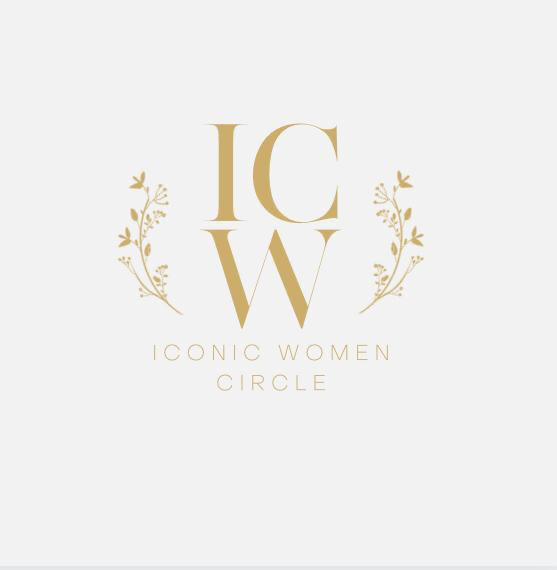 Start anytime
Everyone's talking about coding, but where do you start? One of the best ways is by building websites. Whether you want to make a site for your business, hone your web development skills, or learn to collaborate with developers, this will help you get there.
This hands-on course is created especially for parents who don't have much time and want to use it effectively. No previous programming experience is required, and you can go at a pace that you feel comfortable with. All your questions are always welcome!
Location: online
Register here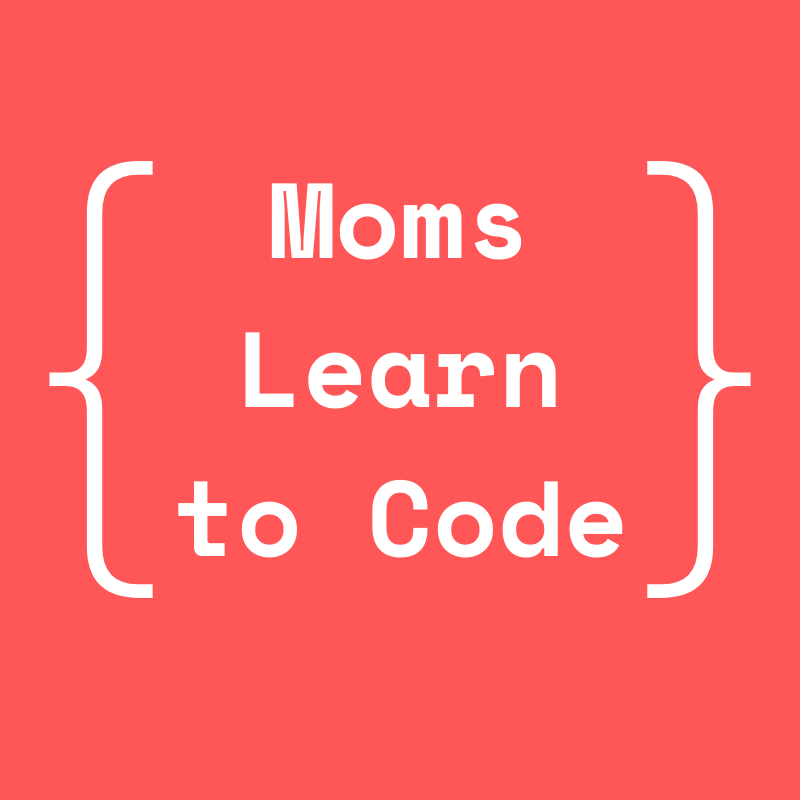 Start anytime
Do you want to understand what it takes for search engines to like your website? Search Engine Optimization, or SEO, is a powerful way to drive targeted traffic to your website and help improve your search rankings. In this course you'll learn SEO that you can immediately apply to your own website, with no prior experience required.
This course is for business owners, bloggers and anyone who wants to improve the ranking of their website in search results. !
Location: online
Register here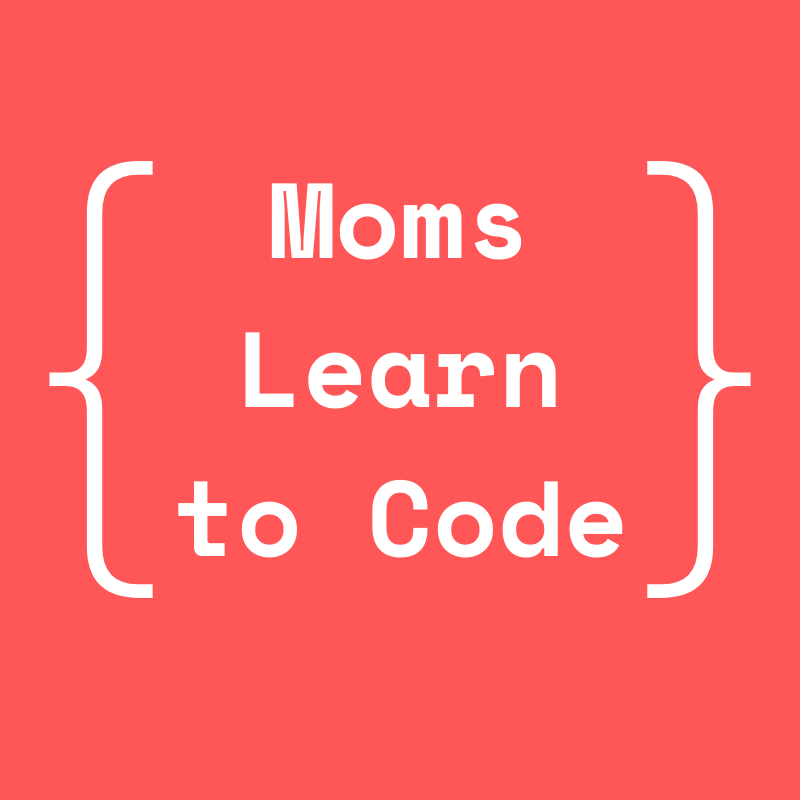 Past Community & Tech Events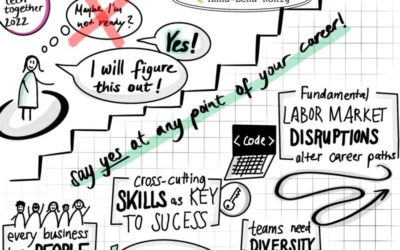 The illustration is made by Anna-Lena Koenig. Laura Matz, Chief Science & Technology Officer at Merck, was the keynote speaker at the 2022 #wetechtogether conference talking about her career and the power of saying "yes" to new opportunities. Let us...
Stay informed with our monthly newsletter: