Connect with like minded.
Join our events, community network and mingle with like-minded people in tech and get your hands-on experience in workshops!
Stay informed about the latest community and tech events:
Upcoming Community & Tech Events
18th of Jan, 17:45-18:30
Have you ever thought about becoming a software developer? Do you want to switch careers into tech and expand your tech knowledge?
The TechFace Full Stack Developer program is designed specifically for women to bring a higher diversity into tech. The program starts with 10 weeks of full-time education. It is followed by job placement support as tech talent at companies selected by the TechFace team. Learn more about the program in this information evening!
Location: online
Register here
19th of Jan, 12:00-13:00
Drones offer a new level of insights for disaster response and their prevention. The potential is huge and slowly but surely acknowledged
Devastating events have one thing in common: drones were used to analyse and mitigate the damage. In this lunch webinar we want to dive into the power of new technologies for disaster response.
Location: online
Register here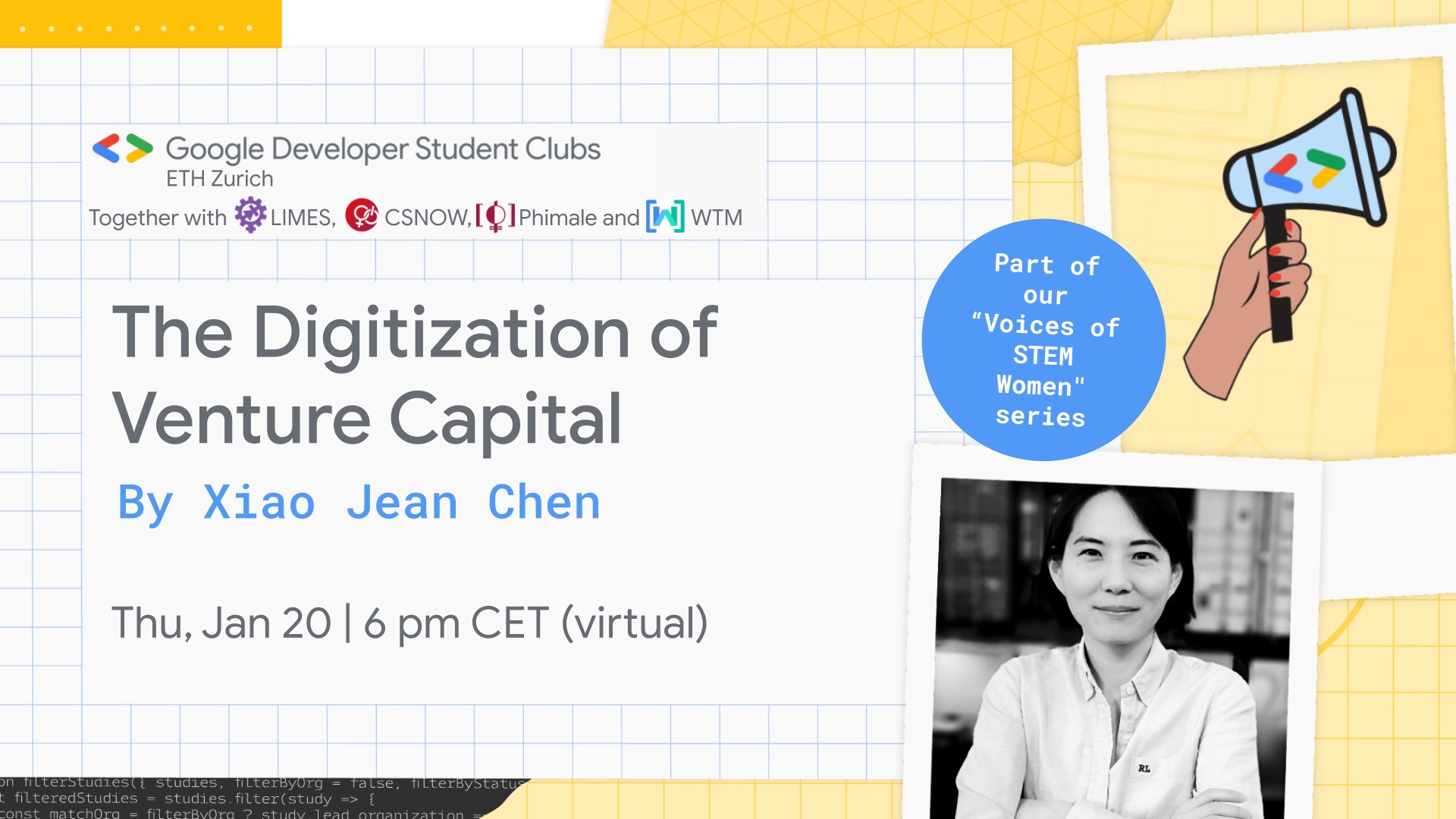 20th of Jan, 18:00-19:15
Are you wondering how AI is transforming venture capital? Then join this session and learn more about it from Xiao Jean Chen, the founder of VenturePole in Switzerland! She will also tackle the question of whether technology can level the playing field for women founders.
Location: online
Save your spot here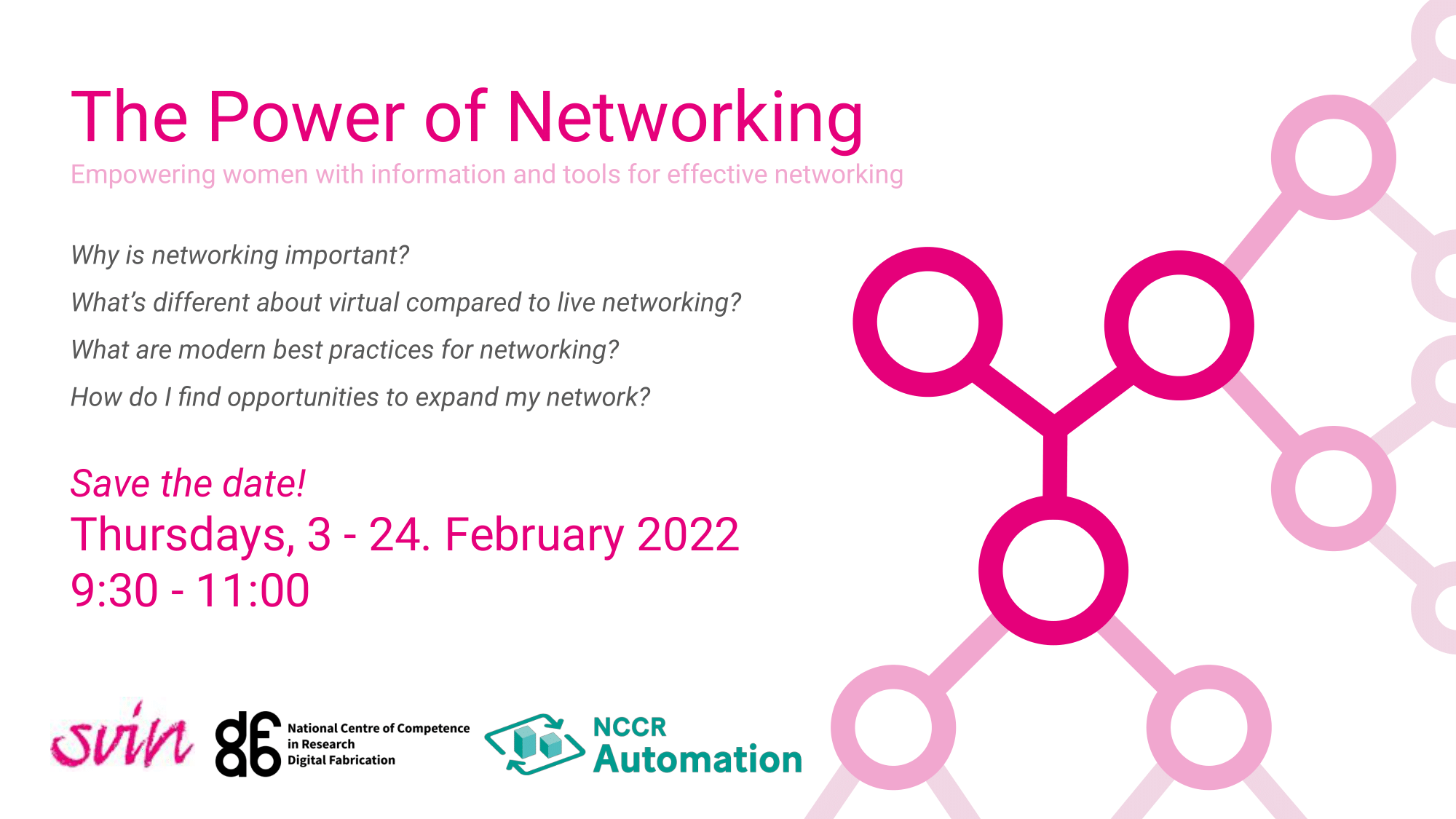 3rd, 10th,17th and 24th February, 9.30am to 11am
Empowering women with information and tools for effective networking
Are you interested in the topic of networking but have not done so yet? Would you like to have input on the reasons for networking as well as its most relevant Dos and Don'ts? Would you like to find out more about existing networks for STEM women in Switzerland and meet their representatives? Then you should not miss this webinar! The 4-part-webinar takes place 2nd, 10th, 17th and 24th February 2022, 9.30am to 11am. This webinar is co-organised by the Schweizerische Vereinigung der Ingenieurinnen SVIN (https://svin.ch/), NCCR Digital Fabrication as well as the NCCR Automation..
Location: online
Save your spot here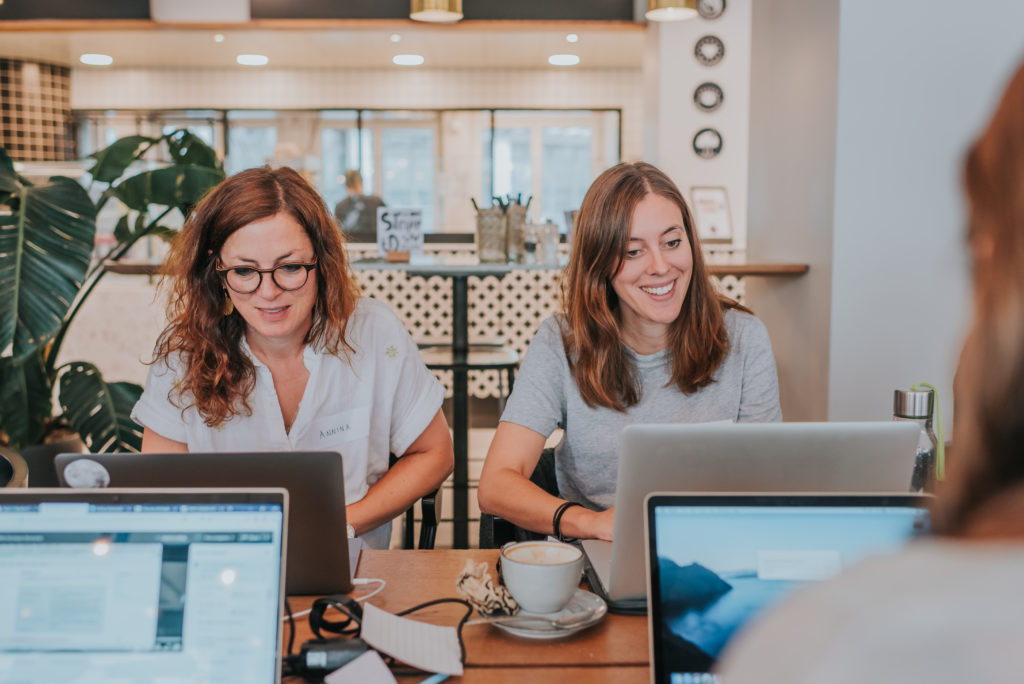 Next start date: September 2022
If you are new to coding and you want to get an overview of web development, this is the right course for you. You will learn how to build responsive websites with HTML, CSS and JavaScript and will learn about the terminal, GitHub, Visual Studio Code and Netlify.
Location: Zurich
Find out more here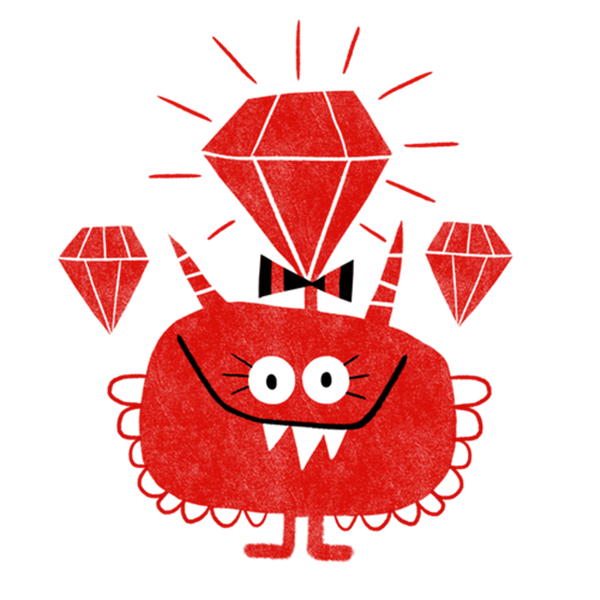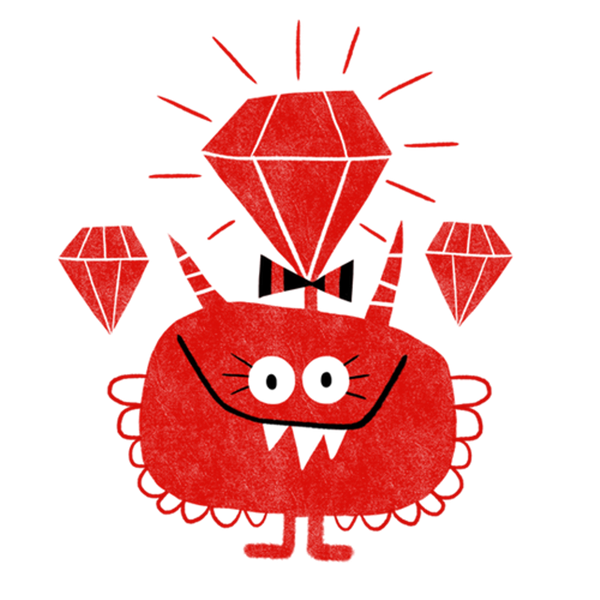 Every Monday
If you are interested in regular coding practice, RubyMonstas are here to help with their meetup. If you identify as a woman, and want to learn programming Ruby then this is the place for you!
If you are a beginner, the introductory sessions is on every first Monday of the month. Those who are already a bit further in their programming journey, are invited to join every Monday according to the meetup schedule.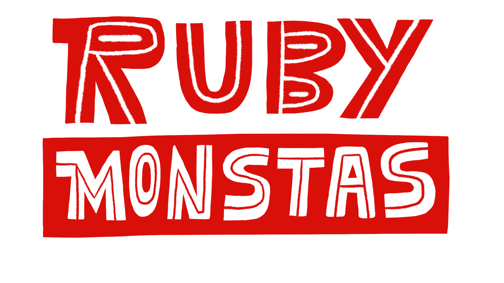 Past Community & Tech Events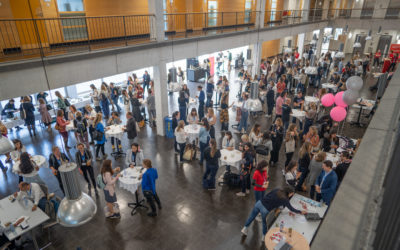 On the 1st and 2nd of October 2021 we organized for the 3rd time the #wetechtogether conference. This is the biggest conference to bring diversity into tech in Switzerland. Above all, the attendees got inspired and empowered everyone with amazing leaders in tech. Have...
Stay informed with our monthly newsletter: