Find your next Job on FINDER by TechFace
Are you looking for the latest job post, a company that machtes your value and purpose or want to be found for your unique skills and expertise?
Companies committed to increasing Diversity & Inclusion:
Job Board
Check out the latest job post from companies committed to increase Diversity & Inclusion in tech:
IT Fachfrau / IAM-Supporterin
Für eine Kundin in Bern suchen wir per 1.2.2024 eine "ICT Fachfrau" bzw. "IAM-Supporterin". Wir bieten dafür sehr moderne Anstellungsbedingungen mit vielen Freiheiten und sehr attraktivem Lohn.
Die Stelle ist in der Bundesverwaltung und vom 1.2.2024 bis zum 31.7.2025 befristet.
Die Stelle beinhaltet verschiedene Tätigkeiten.
Beratung und Unterstützung von Bürgern und Unternehmen, der Geschäftsprozess-verantwortlichen, Serviceverantwortlichen sowie Anwendungsverantwortlichen entlang der betrieblichen Supportprozesse (Incident-, Service Request Fulfillment-, Access Management usw.):
Berät und unterstützt die internen sowie externen Kunden bei Anfragen, Supportbedarf, Störungen und Problemen mit den massgeschneiderten Fachapplikationen (IT-Services) und der individuellen Informationsverarbeitung (zentraler 1st-Level- und 1st-Level-Plus Support).
Nimmt Störungsmeldungen auf, behebt, wenn möglich selbstständig die Störung oder leitet die Meldung nach einer Voranalyse an die zuständige Stelle weiter und überwacht die Störungsbehebung. Leitet, wenn notwendig, das systemrelevante Eskalationsverfahren ein.
Benutzer- und Berechtigungsadministration: Manuelle Erfassung von neuen Benutzern und Anpassung der Rechte gemäss den Berechtigungskonzepten bzw. auf Basis der aus IAM gelieferten Informationen.
Überwachung der Verfügbarkeit der IT-Services.
Mitarbeit bei der Pflege der Wissensdatenbank.
Kommunikation an End- und Poweruser
Koordiniert die Kommunikation mit den Benutzern im Falle von Störungen und Wartungsfenstern. Zeigt Verbesserungsmöglichkeiten auf.
Unterstützt die Applikationsteams bei der Redaktion und Koordination von Übersetzungen und dem Versand von Newslettern im Rahmen der Weiterentwicklung der IT-Services, sowie bei der Kommunikation im Zusammenhang von Projekten, welche die IT-Services betreffen.
Die Beschreibung der geforderten Funktion «ICT-Fachfrau» orientiert sich am Berufsbild «ICT-Fachfrau EFZ» der ICT-Berufsbildung Schweiz (https://www.ict-berufsbildung.ch/). Die Anforderungen und Fähigkeiten der eingesetzten Mitarbeitenden richten sich an einem Ausbildungsniveau auf Stufe dreijähriger Grundausbildung als ICT-Fachfrau oder einer anderen mindestens dreijährigen Berufslehre im ICT-Bereich aus.
oder
Alternativ bringen die einzusetzenden Mitarbeitenden mindestens fünf Jahre Arbeitserfahrung im gesuchten Fachbereich mit – speziell im Applikations-Support
Support Mitarbeiterin / 2nd Level Supporterin (60-100%)
Das sind deine Aufgaben

Störungsmeldungen von Hardware-, Software- sowie Netzwerk- und Kommunikationsproblemen entgegennehmen, analysieren und lösen

Störungsmeldungen, Fragen und Änderungswünsche unserer Kund/innen 

entgegennehmen

Notwendige Informationen im Ticketsystem Remedy erfassen und klassifizieren
Störungen am Telefon und per Remote Support beheben sowie Anwenderunterstützung im IAM-Umfeld leisten
Störungstickets an die zuständigen 3rd Level-Stellen weiterleiten
Applikationsinventar aufbauen und pflegen
T-Infrastrukturen und -Services im Umfeld von «Identity and Access Management»
(IAM) auf Cloud Infrastrukturen (Kubernetes, RHOS, CAASP) betreiben
Im Rahmen des Tagesgeschäftes im eIAM Operations eng mit Engineering-, Integration, Entwicklung- und Betriebspartner/innen zusammenarbeiten
Im Rahmen der Weiterentwicklung der eIAM Services die Integrations-, Entwicklungs-, Engineering-, Betriebs- und Supportpartner/innen unterstützen
Unterstützung in der Effizienz- und Qualitätssteigerung bestehender und neuer Betriebsprozesse durch aktives Einbringen von Ideen zur Verbesserung
Die eIAM Services betreiben und punkto Operations konstant optimieren mit der Zielsetzung eines proaktiven Betriebes, der Probleme bereits im Vorfeld erkennt und aktiv adressiert.
Dein Profil

Abgeschlossene technische Berufslehre, Professional-Level SIZ, MCP/MCTS oder vergleichbar Idealerweise Berufserfahrung im IT-Support
IT-Kenntnisse und Erfahrung im First Level bzw. Second Level Support
Sicherer Umgang mit MS Office und der Atlassian Suite
Motivierte, engagierte und selbstständige Persönlichkeit mit einer kunden-, team- und lösungsorientierten Arbeitsweise
Sozialkompetent, kommunikationsstark, flexibel und belastbar
Sehr gute Kenntnisse in Deutsch und Englisch sowie gute Kenntnisse einer zweiten Amtssprache
Erfahrungen in der strukturierten Dokumentation von Sachverhalten und Prozessen
Team- und Kommunikationsfähigkeit, hohe Dienstleistungsorientierung und ausgeprägtes Dienstleistungsverständnis
Bereitschaft für Einsätze auch ausserhalb üblicher Arbeitszeiten
IAM Kenntnisse sind erwünscht und von Vorteil
Praxiserfahrung in der Anwendung und Nutzung von Tools wie Splunk, Rancher, Jenkins, Prometheus, Grafana sind von Vorteil
Kenntnisse der Nevis Suite inkl. SAML2 und OIDC Integrationen, sowie des Zertifikatsmanagements sind ein Plus
Sicherer Umgang mit Linux, auch konsolenbasiert, sind hilfreic
Network Specialist(In) und Wifi Expert(In) (80-100%)
Willst du dein Fachwissen und Können in einem Cisco Netzwerk, – Wifi und Versa Networks SD-WAN einbringen, um einen zuverlässigen Betrieb sicherzustellen, Abläufe zu optimieren, automatisieren und innerhalb von IT-Projekten Aufgaben und Verantwortung übernehmen?
Als Network Specialist spielst du eine strategische Rolle bei der Planung, Umsetzung und dem Betrieb der Infrastruktur.
Wir investieren in Menschen, die pflichtbewusst, akkurat und zuverlässig ihren Beitrag für eine hochstehende Netzwerk- und Wifi-Infrastruktur leisten wollen. Wir brauchen deine Kreativität, dein Gespür und dein Engagement, um diese Infrastruktur fit für die Zukunft zu machen.
Was diesen Job so reizvoll macht:
Du analysierst und überwachst die weltweite SD-WAN Netzwerk- und Wifi-Infrastruktur, sowie die ACI Datacenter Netzwerk Infrastruktur
Planst, implementierst und Integrierst neue Netzwerk-Systeme und -Lösungen
Du stehst im Kontakt mit externen Partnern und Lieferanten, um die hohe Qualität der

 

Netzwerk-Infrastruktur

 

gewährleisten zu können.
Du automatisierst mit Python und Ansible, um die tägliche Arbeit effizienter und einfacher zu machen
Du bist bereit alle 7-8 Wochen,eine Woche

 

Netzwerk-Pikettdienst

 

zu leisten
Wann Du zu uns passt:
Du hast fundierte Cisco Netzwerk- und Wifi-Kenntnisse auf Stufe eines CCNA/CCNP
Du kennst die Funktionsweise und Architektur von Cisco ACI
Du bringst Erfahrung im SD-WAN mit
In Python und Ansible kannst du Scripte schreiben
Du mit der Hilfe von Wireshark fundierte Analysen machen
Das Dokumentieren in Confluence und Zeichnen in Visio stellen kein Problem für dich dar
Was Dich auszeichnet:
Neugierde, Initiativität, Teamfähigkeit und Kommunikationsstärke
Du liebst deinen Job und willst täglich dein Bestes geben und Neues dazulernen
Bereitschaft Verantwortung zu übernehmen und Neues mitzugestalten
Eine exakte, präzise und zuverlässige Arbeitsweise
Was Du von uns erwarten kannst:
Ein dynamisches Umfeld, indem du dich beruflich ausleben

 

kannst

Chance auf interne sowie externe

 

Weiterbildungen

Ausgezeichnete

 

Sozialleistungen

Möglichkeit auf zusätzlich zehn Tage unbezahlter Urlaub pro

 

Jahr

Kostenlose Mittagsverpflegung im

 

Personalrestaurant

Moderne Arbeitsmittel (persönliches iPhone und iPad, MacBook oder Lenovo Laptop).

Die Möglichkeit 2 Tage in der Woche im Home Office zu arbeiten
Erfahre mehr über Vontobel hier.
Lead Campus 42 Zürich
About Us:
42 is an innovative programming school where the passion for computer science, pedagogy, and
diversity converge to shape the talents of tomorrow. Our mission is to provide inclusive education,
student-centric, and tailored to the challenges of today's world. We are deeply committed to promoting
gender diversity, with a special emphasis on supporting women in tech.
Your Role:
As the coordinator of our upcoming 42 campus in Zürich, you will play a vital role in the initiation and
growth of our Zürich-based community. Your dedication to diversity and inclusion, particularly in
supporting women in tech, will be central to our approach.
Skills & Experience:
Language Skills: Fluent (native) in Swiss German; proficiency in English. French is a bonus.
Networking: Strong professional ties, preferably in the Zürich region.
Public Relations: Adept at engaging with the media, partners, and public forums.
Mindset: Curious about computer science, pedagogy, and diversity. An entrepreneurial spirit
with a knack for spotting and acting upon opportunities.
Management: Experience in team creation/management or a willingness to learn.
Coordination: Interest or background in project coordination.
Responsibilities:
Forge the Zürich campus community, aided by the national team.
Spearhead the campus initiation project, collaborating closely with our national team.
Ensure 42's ethos is vibrant in the German-speaking regions of Switzerland.
Foster a supportive management culture within the community.
Enhance partnerships, sponsorships, and collaborate with our international "42 Network".
Organize events and cultivate relationships with partners.
Explore areas you're passionate about…
Why Apply?
We appreciate your unique perspective, commitment to diversity, and enthusiasm for our mission. If you
don't possess every skill listed but are keen and open to learn, we encourage you to apply. At 42, we
believe that diversity enriches our community, and we warmly welcome applications from all
backgrounds, especially from women.
Event- und Markteing Manager (60%-100%)
Techface is leading the way in bringing women closer to employers. We believe a diverse workplace is an asset and valuing the differences of others is what ultimately brings us all together and can be the secret to a successful, thriving workplace and a fair work culture. 
Join us on this journey, as a Event and Community Coordinator. We are looking for someone who believes in our mission and can support us in various different areas, including events and community building.
Event and Community Coordinator (60%-100%)
Conference and event planning

 Conference management
Leading the planning for the #wetechtogethe conference in September 2024, including managing the location, organising sponsors, ticketing, ordering materials and catering.
Planning
Support all coordination leading up to the #wetechtogether conference, including social media postings, material and prop orders and ad hoc tasks
Communication with the communities
Contact person for all communities and answer further enquiries.
Marketing activities
General marketing activities around the conference

Community Manager

Regular marketing campaigns to share ideas, experiences and resources
Moderation of social media channels
Collecting and managing resources around the topic of tech & diversity
You will fit in with us if you:
work independently and proactively and want to contribute and implement your own ideas
want to make a positive contribution to increasing diversity & inclusion in the tech industry
already have experience in the event and marketing sector
Permanent position 60-100%
Remote & Zurich
Sign up with Finder by TechFace and get found for jobs like:
Software Engineer (Europe & Remote)
What can you expect from us?
An opportunity to have a real impact on a massively ambitious vision.

A chance to conceive, develop, and launch new software products that redefine ML development from scratch. 

Work directly with the founding team to drive the  core technology development. 

A very fast-paced and exciting work environment, with great opportunities for personal growth.

Freedom to get things done.

An opportunity to develop very marketable skills at the intersection of software engineering and cutting-edge artificial intelligence.

A lot of fun.

Competitive compensation package.
Your day-to-day responsibilities.
Design and implement the  core product features in close collaboration with the founding team.

Find pragmatic solutions to complex algorithmic problems.

Strike a balance between scalable code design and development speed. Shipping fast is key.

Contribute to shipping new features and improvements to our products. 

Scale our existing software stack and algorithms to serve the most demanding use-cases.

Help maintain the DevOps stack to continuously improve our own development practices.

Support the team in establishing a stable, high quality and flexible software engineering process.
About you.
None of these are strict requirements but do illustrate what type of people would be most effective with us right now. Ideally you
have 2+ years of experience or had exceptional impact at the organizational level in developing production-level code across a variety of technologies;

have experience in building up or leading teams while contributing to the core tech;

are familiar with production level Python, C++, Golang or another interesting set of programming languages;

have a strong sense for product/customer needs;

enjoy working on a wide range of algorithmic problems and designing efficient software systems;

are a frequent contributor to open-source projects and an active participant in open-source communities;

can be productive by yourself as you solve abstract problems independently and produce results without constant supervision;

have an eye for pragmatism, enjoy taking ownership, being hands-on, and getting things done while being mindful of our longer-term vision;

are excited about a front-row seat in a fast growing, early-stage company (a rapidly changing, often ambiguous and undefined environment);

have an interest in AI safety and ethics.

Experience in building AI is not required. In fact, we seek those who want to learn. We can teach you everything you need to know.
Technical Consultant (Zurich, Bern)
Wir sind auf der Suche nach Talenten, Technologie-Cracks & Enthusiastinnen. Ambitioniert und mit Passion entwickeln wir massgeschneiderte IT-Lösungen für unsere nationalen & internationalen Kund:innen.
Wir wollen eine Kultur leben, die von neuen Ideen, Teamspirit und offener Kommunikation geprägt ist.
Im Moment wachsen wir stark – darum gibt es viele spannende Möglichkeiten, neue Wege zu gehen und deine Talente zu nutzen und zu erweitern.
Unser Rekrutierungsprozess ist geradlinig und transparent. Wir wollen dir aufzeigen, was du von uns als einem der Top-Employer der Schweizer IT erwarten kannst und wie du dein Potential bei uns am besten enfaltest.
First who, then what – im Austausch mit dir schaffen wir die ideale Position für dich, indem wir spezifisch auf deine Erfahrungen und Skills eingehen.
Skills:
Agile Mindset
Analytical
Customer oriented
Expertises:
Solution implementation
Sofware Solutions
Microsoft
Miscrosoft 365
Sharepoint
Senior Data Engineering Consultant (f/m/d)
Role:
Design and implementation of data platform architectures in Azure and on premise
Implementation of data integration processes
Work remotely or onsite with our customer and interdisciplinary team in all phases of customer projects from requirement analysis to implementation and documentation.
Usage of SQL, Phyton, DevOps and other related technologies.
Contribute to the community and sharing project experience as well as benefit from the experience of your colleagues.
Your key qualifications:
Project experience as data engineer in one of the following industries: Automotive, Life Science, Finance or Manufacturing.
Hands-on experience in relational database modeling and ability to implement projects with Data Factory or SSIS
Proven experience with Azure platform (or other platforms) and with the following services: Azure Data Factory, Azure Data Lake, Azure SQL, Databricks, IoT-Hub and you would like to develop further in these areas.
Quick comprehension and ability to present complex issues in a clear manner.
Analytical and conceptual thinking and problem-solving skills.
Willingness to travel (according to customer needs and in coordination with you).
Proven team player and very good communication and presentation skills in German and English are a must.
Create your profile for this job
Upload your application portfolio with CV, certificates and letters of reference today and create your profile now. The documents can be in German or English.
Find a detailed user guide to set up your profile here.
We believe that you can only build your best in career in tech if you find the employer that aligns with your purpose and values. With this in mind, we curate the companies we work with to provide you the insights to find out, if it is a match with what you are passionate about.
Find out more about companies, their culture and people. See if their culture fits your purpose and values. Apply for an open position or get in touch with them before your dream job is published!
Companies searching on Finder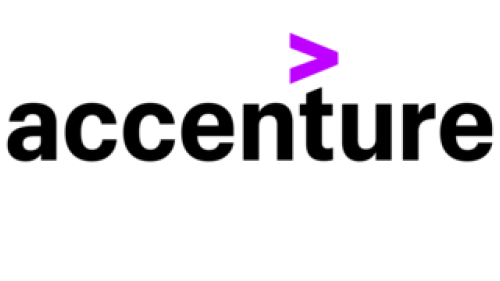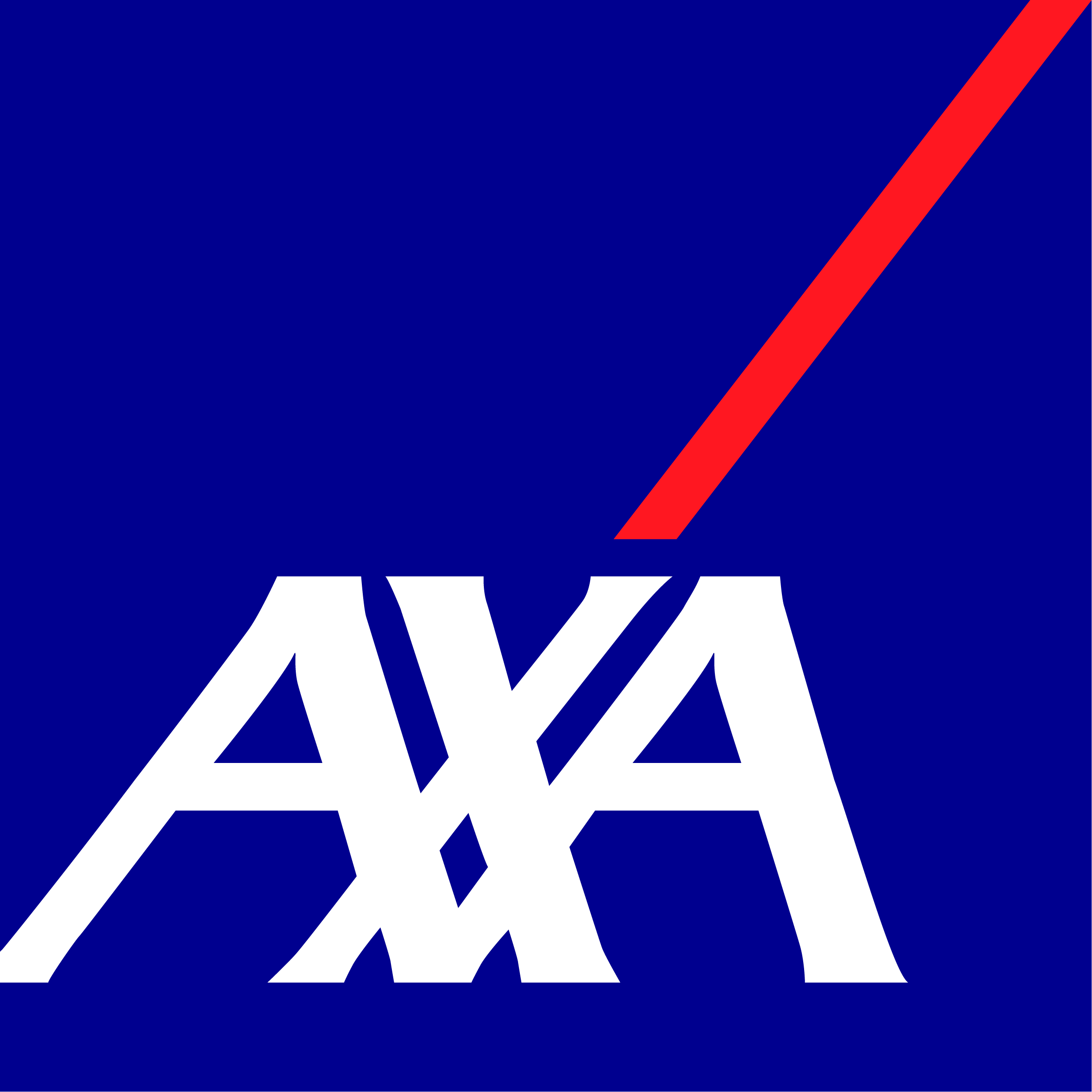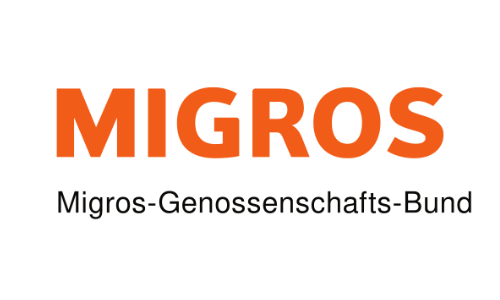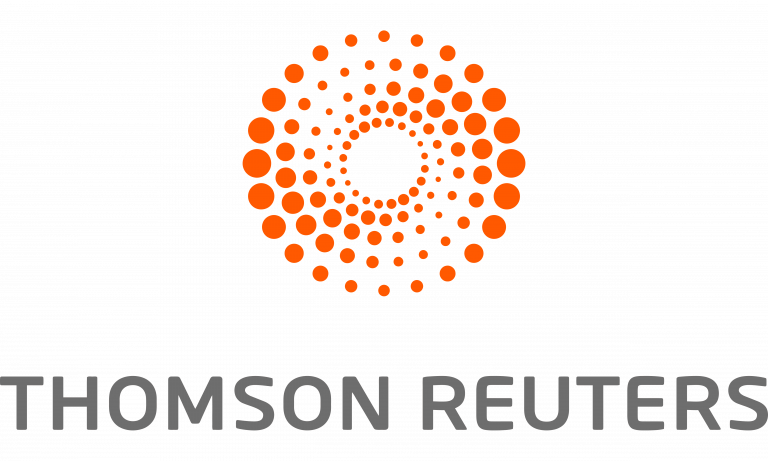 The Finder Platform is based on a research project, which has been initiated by SKILLS FINDER AG in collaboration with Fernfachhochschule Schweiz and has been supported by an Innosuisse Project. 
Über LOGWAY

LOGWAY wurde am 10.September 2001 gegründet und erstellt kundenspezifische Lagerverwaltungs- und Materialflusssoftware für diverse Industriefirmen.
Die Software deckt alle intralogistischen Prozesse digital in der eigens entwickelten Software iCOSS© ab. Diese beinhaltet bereits sehr viele Standardfunktionalitäten, welche unverändert von Kunden eingesetzt werden können, die meisten Projekte beinhalten jedoch meist noch einen kundenindividuellen Teil. Von AS-400 über Access bis hin zur heutigen .NET Web Anwendung hat unser iCOSS© den technischen Wandel der Zeit erfolgreich mitgemacht und freut sich von dir in die objektorientierte Zukunft begleitet zu werden.
iCOSS© wird zur Koordinierung von verschiedenen autonomen Robotern oder Automatischen Kleinteilelager eingesetzt.
Weiter ermöglicht es iCOSS©, sämtliche Prozesse die der Lagerführung digital abzubilden.
LOGWAY Informatik AG will zusammen mit dir zur führenden Spezialistin im Gebiet der Softwareentwicklung für Intralogistik Automatisierung und Digitalisierung heranwachsen.  
Stay informed with our monthly newsletter: