Get career advice.
Sharing career advice, talking about  the latest tech trends or getting updates about our events – this blog helps you to stay
up to date to find your best career in tech.
We understand how difficult it can be to find a purposeful career in tech. Therefore we are sharing our career advice in tech with you! We ask experts, base on our own experiences and follow thought leaders in the area to share their career advice in tech with you.
Never want to miss career advice in tech again?
Sign up for our newsletter and stay up to date with career advice in tech!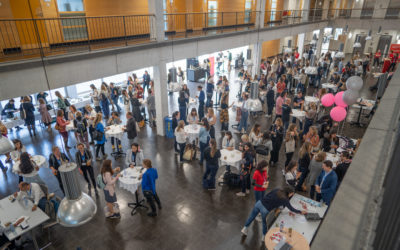 On the 1st and 2nd of October 2021 we organized for the 3rd time the #wetechtogether conference. This is the biggest conference to bring diversity into tech in Switzerland. Above all, the attendees got inspired and empowered everyone with amazing leaders in tech. Have...