#wetechtogether Conference 2022
30th of Sep – 1st of Oct 2022, Technopark Zurich
This conference brings together female tech communities to empower, engage and celebrate women in tech!
Sign up for the newsletter and don't miss the next #wetechtogether conference!
This was
#wetechtogether conference 2022
#wetechtogether conference 2022

Speakers
Check out the program and get inspired by our speakers, workshops and networking opportunities!
#wetechtogether 2021

Knowledge Sessions
Gabriela Mennel, also known as the singer Cachita, completed her apprenticeship as a media technician EFZ at Swisscom in 2015 – 2020 and already took on various moderation jobs as part of and for vocational training. She led projects such as the Digital Days for Girls and campaigned for more girls in ICT professions.
Her commitment to more women's power is also reflected again and again in her music, be it in lyrics or interviews as the Zurich artist.
In 2021, in addition to a musical performance, she also held a Ted Talk for TedxZurich in which the young radio presenter asked herself the big question: "Who am I?" and dealt with the advantages and disadvantages of being bilingual and of different nationalities.
Since April 2022, she can be heard as the youngest SRF radio presenter on SRF Virus. She presented the rebranding of the station and the new radio programme as a speaker at Swiss Radio Day 2022. In her broadcasts, she packs her love of music but also demonstrates her moderation skills.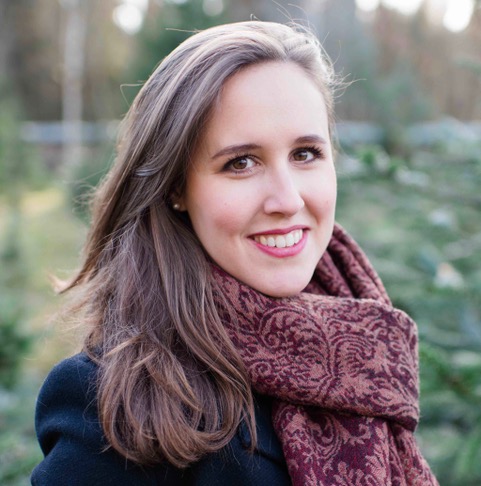 Linda is a lawyer by training and entrepreneur by heart. She founded RethinkResource in 2016, a fast-growing clean-tech start-up in Switzerland. RethinkResource is an agency for upcycling innovation and additionally offers one of the first cross-industry marketplaces for industrial waste- and side-streams. Secondary materials and circular economy thus build her main area of interest and expertise.
Before becoming an entrepreneur, Linda specialized in IP law and was mainly concerned with the impact of changes in society on the law.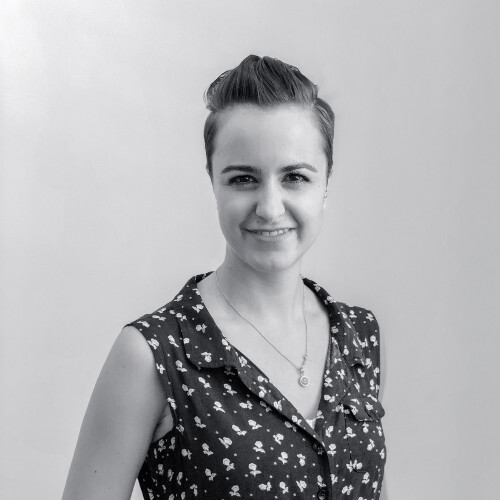 Yanira is Head of Customer Experience at Migros Online driving the no-line experience of the digital supermarket. She build up the UX department and is now responsible for the UX Design, UX Research and UX Writing on Migros.ch and the Migros / Migros Online App.
One of her biggest challenge there is to build a diverse team not only including gender but also mindset, culture, way of working and skills where team members can learn from each other and grow based on their differences.
Besides her job at Migros Online she also teaches UX / CX / digital Product Development at various Universities.
Before joining Migros Online she established the Product & UX Team of Tamedia, which supported all portfolio companies from Tamedia (later TX Group) as an internal agency. She also worked on the Business Strategy team brining the customer into the company strategy.
Yanira has a background in Neuropsychology and Human Computer Interaction from her studies at the University of Basel.
Yannick Staubli is an academic researcher for the Office for Equality of Men and Women of the Canton of Zurich. He has been a member of the OfE for more than ten years with a focus on gender-related stereotypes and how they can influence and shape people's attitudes toward gender-atypical career choices.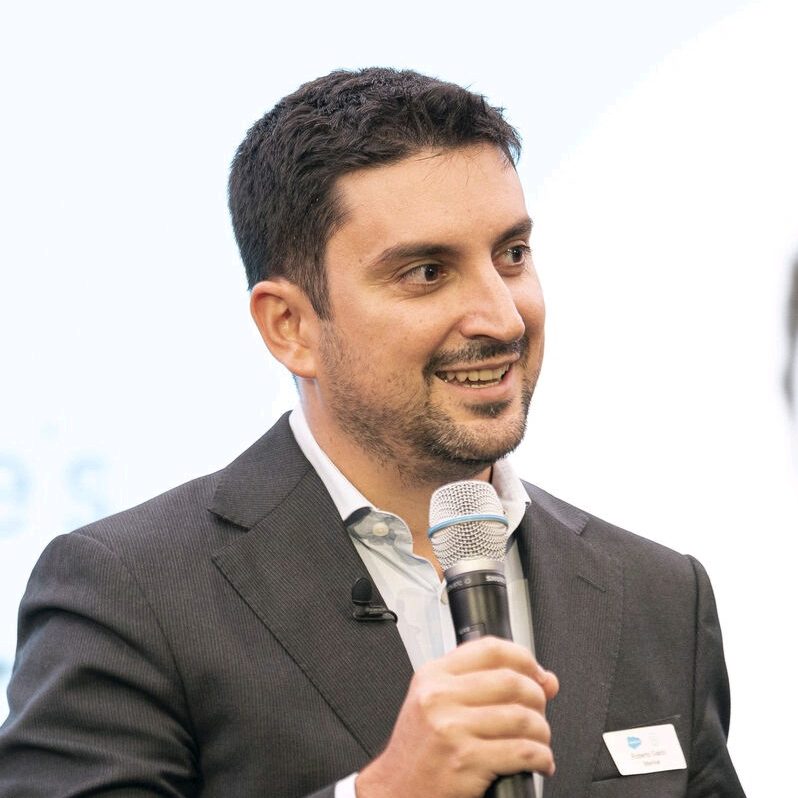 Roberto Galdo is the Head of Salesforce Service Line at Merkle DACH. He supports more than 500 talented professionals to express their full potential and deliver top-of-the-market solutions to over 400 world-class clients.
During his 13 years of experience in technology, innovation, and people engagement, Roberto has delivered game-changing e-commerce, marketing, and CX solutions to top luxury brands and several other industries.
He is a key player in the partnership with Salesforce: Merkle is Salesforce #1 Global Agency and Summit Partner with over 3.000 Salesforce certifications and more than 2.500 implementations. Under Roberto's lead, Merkle has been awarded Partner of the Year 21/22 by Salesforce Switzerland.
Roberto is a 33 y/o TelCo engineer with a strong humanistic vocation. He focuses on the happiness of people that work with him and passionately champions initiatives to foster diversity, equality, and inclusion. Two notable examples are Bring Women Back to Work, a program created by Salesforce to empower women and support them in getting back to work after an extended break and Pulse Academy by Merkle, a specialized Salesforce training program and career opportunity for IT graduates in Morocco.
Alexandra Burns is a Partner in Risk Consulting for Financial Services at PwC. She is a Computer Engineer by training and supports clients in their risk management journeys, from strategy through to the day-to-day management of their risks.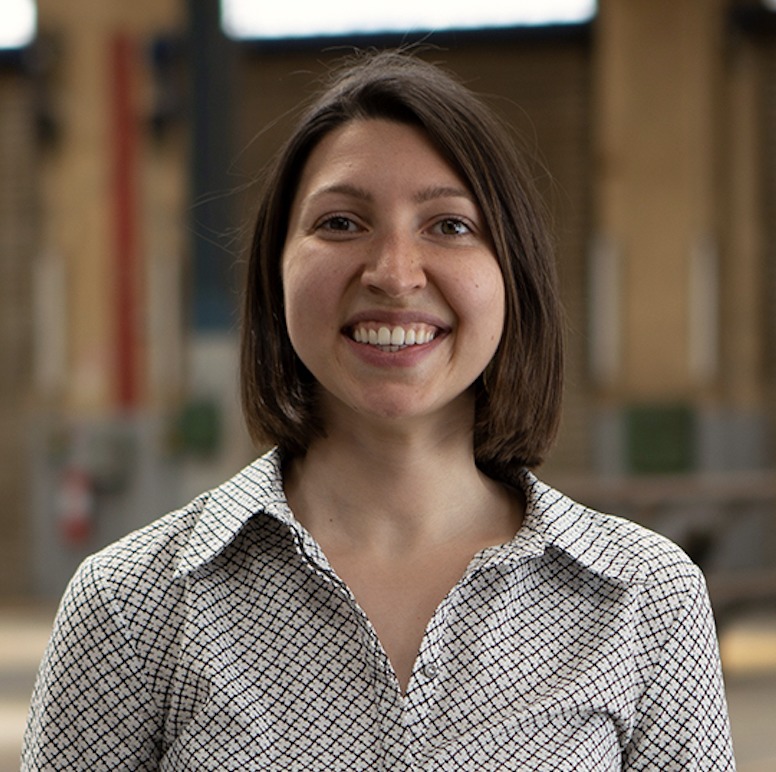 Klara Hauser is a circular economy consultant and project manager at RethinkResource with a focus on food and packaging. She has a background in food science and is deeply passionate about food technology, innovation and creating a higher value for industrial side-streams.
Tamara, Salesforce Solutions & Marketing Partnership Director at Merkle DACH, is responsible for presales activities: development of Salesforce solutions with high added value for customers. As well as responsible for new marketing partnerships, strategies, and campaigns.
Tamara is an innovative and driven professional with an extensive background in Digital Transformation and Marketing in various industries. Additionally, she acts as a Change Facilitator by identifying cultural, process, and tool-related challenges within CRM and Marketing Automation.
Tamara communicates effectively to build relationships, inspire stakeholder engagement, and encourage cultural change at different levels. She has abilities to provide robust leadership during times of change and transition.
Before she entered the Tech-World she was responsible for the Media Partnerships at SRF. A – if you want so – different kind of job. Thanks to her passion for the digital world, Merkle has given her the opportunity to define a role that suits her experience and background on one hand, but on the other hand, she is being trained and developed on Salesforce. Therefore, she really believes in the approach of re- and upskilling because the world around us is developing so fast that trends and skills that are en vogue today might no longer be relevant tomorrow.
Education should be accessible to everyone – especially to motivated talents who want to educate themselves independently. Tamara believes that employers should not just look for talents within their strict criteria, but they should look beyond – that's where they'll find the real diamonds. 
Dr. Laura Matz is the Chief Science and Technology Officer for Merck, driving innovation and digitalization in Merck across the 3 business sectors, Life Sciences, Healthcare and Electronics. Serving as an executive vice-president within Merck, her areas of responsibility include Digital, Enterprise Data, Future Insight, as well as the company's global innovation hubs in China, Israel, the U.S. and at its Darmstadt HQ. In addition, Laura is CEO for the newly launched data sharing platform company, Athinia, which is focused on enabling data sharing within the semiconductor ecosystem.
Laura joined Merck, KGaA Darmstadt, Germany in 2019 through the acquisition of Versum Materials.She possesses 20 years of experience in semiconductor manufacturing and a decade of experience running semiconductor materials businesses. Prior to moving to the CSTO role, she served as Head of Planarization in the semiconductor materials business while also heading a sector-wide digital program for quality innovation with the company's electronics customers. Laura started at Versum Materials in 2016, having previously worked at Air Products and Texas Instruments.
Laura is a strong advocate for science and engineering in young talent. She has collaborated with ASU over the past 5 years to build a strong pipeline of interns.
In 2020, Laura joined the AICHE (American Institute of Chemical Engineers) ILI board (Institute for Learning and Innovation) which serves as a conduit for advancing chemical engineering talent for the U.S. Given that artificial intelligence and machine learning are enablers for the continued growth in the semiconductor industry, she is a member of the SEMI Smart Manufacturing board as well as the local AZ SEMI board.
Laura has a PhD in analytical chemistry from Washington State University and undergraduate degree from Indiana University of Pennsylvania.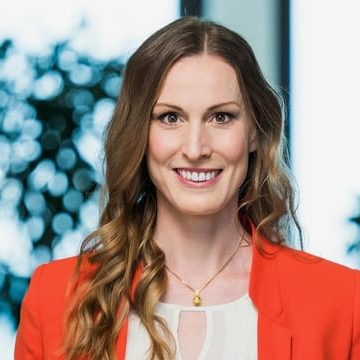 Laura has been working at SRF since September 2015, initially as a project manager in TV research and later as Head of Strategic Projects and Research. Previously, she was a consultant to the Program Director at ZDF and Editor Strategic Planning/Format Development at ZDFneo. She holds a master's degree in intercultural communication and business. As of April 2021, Laura Köppen became Head of the newly created Audience department and joined the Executive Board in this capacity.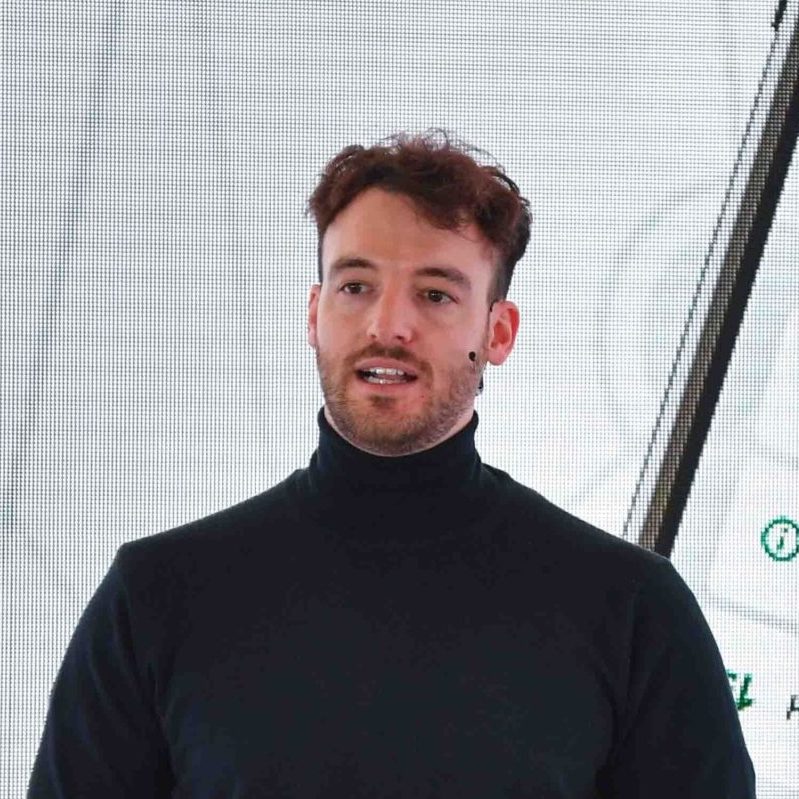 David is the founder and CEO of collectID, a blockchain-based product authentication and trading ecosystem. collectID stops counterfeiting, protects consumer confidence in brands and creates secure resale markets. Check out the company to find out more. 
Management Consulting background with some Project Management and Supply Chain professional experience. 
I'm an award-winning technology entrepreneur & game producer. With my company StoryByte Studio , I focus on interactive and digital storytelling with purpose.
For almost 2 decades I've been focused on digital storytelling using tech and gamification to help create transformative experiences for audiences.
With the Digging Deep Project, for which I produced the game Shadow's Edge that inspires more than one hundred thousand young people to build resilience by bringing psycho-educational content to where teens and young adults are — on their devices, playing games. I remain a Senior Advisor to the project.
I am also a Senior Advisor to N-Strategy Consulting Services for companies in new fields like serious gaming, AR/VR, transmedia storytelling and the metaverse.
I take great pride in investing in, and mentoring young entrepreneurs that use AI, VR and gaming in narrative design and was awarded the Swiss Enterprise Award for Innovation in Social Impact and Transmedia and a Stevie's Women in Business Award as well as nominated for a Digital Female Leadership award. As a woman in tech for decades now , I've helped to start the Women in Tech organization within Microsoft, and am a Women in Games Ambassador.
As a writer, my passion lies strongly in producing content that drives messages with meaning in entertainment and gaming. I also regularly guest-blog and ghost-write articles. Speaking is another one of my passions. Over the years I have been fortunate enough to deliver keynotes, interviews and speeches around the world. 
Our #wetechtohether conference 2022

Sponsors
These are the sponsors who are not only comitted to diversity & inclusion in tech, but support the conference and our partner communities!
Friends & Supporters 2022
Become a sponsor of #wetechtogether!
If you want to get exposed to different female tech communities, interact with their members during workshops or networking and show your commitment to diversity and inclusion in tech, then this is your opportunity.
Email us for more information.
Want to stay informed and get the latest update on the conference? Sign up now for the newsletter:
Register for our newsletter and stay informed about program, specials and news of the #wetechtogether conference!