This was
#wetechtogetherconference  2020
This conference brings together female tech communities to empower, engage and celebrate women in tech – join us for workshops, panels and lots of networking!
This was #wetechtogether 2020
The conference created an empowering environment for everyone to discover and navigate the fields of STEM. It offered a diverse range of workshops, mentoring, talks and coverage for, with and about women in tech.
Sign up for the #wetechtogether newsletter to stay tuned for upcoming events and the next conference.
Featured Speakers & Talks 2020
Yvonne Bettkober
Yvonne is an international executive with extensive of experience in the conception and operationalization of technology-driven transformation processes. She has led teams and businesses across Europe, the Middle East and Africa.
She started her professional career in Germany at Siemens and then worked for various software vendors (TelesensKSCL and Tibco software amongst others).
For more than 15 years, Yvonne Bettkober has been working with new technologies and their innovation and transformation potential for companies of all sizes.
She spent over a decade at Microsoft in various roles and regions leading teams in more than 20 countries. She led the Incubation Sales teams in Germany, Central-Eastern Europe and Middle East and Africa, then served on the Board of Directors for Microsoft South Saharan Africa and Indian Ocean. In 2015, she joined the Swiss Executive Board of Microsoft where she initially took over the SME, corporate and partner business; leading the reorganization of that segment to a cloud-based model. She was  subsequently appointed Director for new business development and Enterprise Solutions (Microsoft's technical sales unit).
Yvonne Bettkober, who grew up in Cameroon and France, moved to Germany in 1992 to study at the Technical University of Berlin. She holds a master's degree in Telecommunications Engineering and an MBA from Warwick Business School. She has been living in Switzerland with her husband and three sons since 2006.
Jauwairia Nasir
Jauwairia is a doctoral candidate and a Marie Curie ITN Fellow in the field of Robotics at Computer-Human Interaction for Learning and Instruction Lab at EPFL where she currently works towards building Human-Robot Interaction technologies, leveraging AI, to help improve learning environments for kids.  
Her other research interests include path planning algorithms for mobile robots and autonomous household robots for elderly. She also serves as a reviewer on several IEEE, Springer, and ACM conferences and journals.  
As the Women in AI Education Lead in Switzerland, she organizes WAI educational activities in the country such as WaiCAMPs and is also a part of WAI's Global Education Task Force. She also serves as a mentor on the biggest volunteer scholarship platform in her home country Pakistan, with more than 500,000 members. She is passionate about causes such as safe and unbiased AI, gender empowerment, education for all, and discrimination free society. Apart from work, she enjoys travelling, photography, art, volunteering, exploring nature, etc.
Alexander E. Brunner
Alexander E. Brunner studied business administration at the University of St. Gallen and subsequently worked for many years in the financial industry. Today he is the Commercial Director for the Swiss big data and machine learning company Utopia Music. Alexander is also a member of the Zurich parliament and founder of the Urban Innovation Association and the Swiss Unicorn Club for Swiss start-ups. In 2019 Alexander published the book Crypto Nation Switzerland. The book is based on more than 90 interviews with startups, investors, professors, lawyers, bankers and financial market regulators. The foreword was written by former federal councilor Johann Schneider-Ammann.
Jasmine Ho
Jasmine completed her Bachelor of Psychology and Cognitive Science at the University of California, Los Angeles (UCLA), graduating with honors. During her undergraduate education at UCLA, she worked as a researcher in the Social-Affective Neuroscience Lab, and as a Study Coordinator for the Relationships and Health Psychology Lab. Her Master's thesis, completed at California State University, Los Angeles (CSULA), examined the influence of body lateralization differences on distinct measures of executive functioning. As a current PhD candidate at the University of Zurich, Jasmine's research focuses on the potential therapeutic applications of bodily illusions in virtual and augmented realities, particularly for pain and conditions of aberrant body perceptions. Parallel to her doctoral studies, Jasmine also functions as a research fellow at Brainability GmBH, assisting the company in the design of transdisciplinary networks between research and practical clinical applications. Having recently been awarded Best Digital Entrepreneur Business Pitch, Jasmine is increasingly focusing on the practical implementations of virtual bodily illusions for treatment of chronic pain conditions.
Anna Stando
From Poland, through the Netherlands, Guatemala, Mexico, Denmark, Thailand and ultimately to Switzerland. Driven by a desire to create for herself a fulfilling life and having more than 'just a job', Anna has sought out opportunities and taken risks that have allowed her to grow quickly and acquired skills to reinvent herself all over again.
Her own experiences, combined with her work at Advance – Gender Equality in Business, Capacity – a talent & start-up incubator for refugees and migrants and LEAN IN – a female network of business professionals, have equipped her with a wealth of knowledge about challenges women face at work and a burning desire to close the gender gap and create an inclusive world for all.
Anna holds a Bachelor's Degree in Spanish Language and Culture, a Master's Degree in Intercultural Communication (Cum Laude) from the Utrecht University and has held multiple sales positions with responsibilities on a country and regional levels (EMEA, APAC, Americas) at ECCO and Virgin Pulse. She speaks five languages, loves learning and reading and lives near Zurich with her family.
Janet T. Phan
Janet T. Phan is the Founder and Executive Director of Thriving Elements, a nonprofit dedicated to helping underrepresented, underserved girls with long-term 1:1 mentorship in STEM (Science, Technology, Mathematics, & Engineering) fields. She is also the EMEA (Europe-Middle East-Africa) Technology Program Manager responsible for rolling out one of PwC's key global digital transformation programs. Janet has been working with teams around the world for over nine years to drive executive-level technology initiatives and systems improvements for Fortune 500 companies. Her passion is using technology to make an impact in society.
Janet has found that she is often the only girl at the table, not only in the U.S. and Europe but also across the world.
As a beneficiary of exemplary mentoring, Thriving Elements was born with the goal to replicate the quality mentoring she received and scale it to reach as many under-resourced girls as possible. The mission is to create access and opportunities to help them go beyond their potential by providing guidance, instilling confidence, and establishing independence in STEM. As Janet began globalizing Thriving Elements in the Fall of 2019, she noticed a considerable lack of reliable internet connection among the territory ambassadors in Uganda, Botswana, Nigeria, South Africa, Tanzania, and India who are working with her to bring the STEM mentoring program into their communities. This lack of access to basic internet led her to partner with Microsoft's Airband initiative to figure out how to bring the internet to them.
Janet has written an inspirational book for the next generation of women leaders in STEM. This is a story of a young woman who needed to figure out a path to a better life. For girls with immigrant parents, low socioeconomic status, or who are living in a difficult home situation, they'll be able to identify themselves through Janet's stories and realize that they, too, can rise up out of their situation and do something with themselves. Grit. Resilience. Perseverance. Her book will be published in the Summer/Fall of 2021.
Natalie Hirsch
Natalie Hirsch started her career in the security business 14 years ago. During this time she implemented countless solutions across Europe for national or international companies – for huge and small ones.
Her skills are build up on the newest technologies around firewalls, networking as well as endpoint-, mail and data security. Today she works for Swisscom enterprise as lead engineer in the professional services department, dedicating her time exclusively towards large scale and high end solutions within the Swiss market.
Alan Cabello
Alan holds a PhD from EPFL focused on human-centered innovation processes, having been a Visiting Researcher at Stanford's d.school and a participant at Potsdam HPI's d.school. He also holds a M.Sc. in Management and a Dip.Eng. in Mechatronics. He is a co-founder of Spark Works, CEO of Sparkademy, is a business angel and sits on the board of a couple of start-ups and lectures at ETHZ.
Tanya König
Tanya is a reporter, moderator and TV-host based in Zurich. In her past role at CNNMoney Switzerland, she focused on creating content for the channel's digital platforms, as well as contributing to the TV programming.
Tanya began her career in journalism as a volunteer with her local newspaper in Rapperswil, the Linth-Zeitung. Afterwards she was chosen to enter the Ringier School of Journalism in 2008 where she trained as a Video Journalist at Ringier webTV. From there she went on to work for Ringier, SRF and Portuguese National TV RTP as a multimedia editor, host and reporter, before starting with CNNMoney Switzerland in 2017. 
Her studies include Sinology, Film Science, and Political Science at the University of Zurich. You can find her on twitter @tanyaOnAir. Personal website: www.tanyakoenig.com
Ana Maria Montero
Ana Maria Montero (AM) is an international TV, radio and print journalist with 20 years of experience who grew up professionally within the CNN family – from intern to anchor desk – working for CNN International, CNN Español, CNN domestic and HLN, in English and Spanish.
During this time, she hosted 'Escenario', a Los Angeles-based daily entertainment news show focused on all things arts and entertainment: Hollywood, premieres, celebrity interviews, set visits, film festivals, concerts, etc., including live coverage of the Academy Awards®, Grammys® and other high-profile events around the globe for CNN and TNT. She rounded out her experience as a live news correspondent working out of the Atlanta, Los Angeles, New York City, Miami, San Francisco, Chicago, Buenos Aires, and Mexico City Bureaus.
In 2017 AM traded red carpets for stock markets and joined the CNNMoney Switzerland team as an anchor for their flagship business and finance show, The Swiss Pulse. She also became host of the long-format interview show, The Newsmaker, as well as Tech Talk, a show about all things tech, with a focus on sustainability, the Swiss start-up scene and women in tech, covering such international events like CES Las Vegas and Viva Tech in Paris.
Supporting Companies 2020
Workshop & Award Sponsors:


Partnering Communities 2020
#wetechtogether Program 2020
Morning Session
Focus: Career Advice 
Morning Session
Focus: Career Advice 
Opening Ceremony
By Tanya König, Ana Maria Montero, Alexandra Imbach and Priska Burkard
Opening of the conference
Welcoming and opening speech by the moderators and organisers and welcome note by Büro für Gleichstellung des Kanton Zürichs.
Workshop Sessions
For further details please see here.
Ticket holder will be invited to register for the workshops beginning of September.
Lunch Break 
Focus: Networking
Lunch Break & Networking
Meet and mingle with attendees and get to know our exciting exhibition sponsors. Lunch (vegan option available), beverage and snacks will be provided throughout the day by Zum Guten Heinrich and Migros.
Exhibtion companies:





Afternoon Session
Focus: Technology Trends
Knowledge Session: IT Security –  how to Detect and Prevent 
By Natalie Hirsch, Swisscom
Abstract
The menace of malicious software is currently causing immense damage to the field of information technology.
How can you prevent and detect malicious software and their attacks? 
Natalie will share the top attack mechanisms and how you can protect your systems from a technical perspective
Knowledge Session: Crypto Nation Switzerland – blockchain a breakthrough technology or a hype?
By Alexander E. Brunner, Author Crypto Nation Switzerland
Abstract
Switzerland has become a worldwide hotspot for the nascent blockchain-technology. Why exactly has Zug become a center for the decentralized technology? What are real-life use cases and will the technology soon change our lives? And will Facebook's Libra cryptocurrency project be rolled out to billions of users soon? 
Alexander will share his insights from +100 interviews with leading actors in the Swiss blockchain ecosystem. 
Knowledge Session: Embodied Virtual Reality in Healthcare
By Jasmine Ho, Doctoral candidate in Neuroscience at University of Zurich
Abstract
While much of the hype surrounding virtual reality (VR) may have initially focused on its potential to revolutionize gaming  experiences, clinical applications are demonstrating that VR could  also transform the healthcare industry in meaningful ways. From behavior modification to pain management, innovative VR approaches are utilizing the sense of presence to alter our minds and effectively improve health outcomes. In addition to the sense of presence, however, another instrumental component of the virtual experience involves the perceived embodiment of a virtual avatar. The unique ability to precisely modify virtual bodies in ways that would not be possible in physical reality opens new realms of healthcare possibilities to change and improve our mind and body.
Abstract
Yannik and Julian will shed some light on the buzzword "Internet of Things" and make sure that everybody who leaves this session has a clear understanding of how IoT generates real business value in many different industries. Let them take you onto a journey of how IoT has developed from hype into a major driver of the next industrial revolution.
Knowledge Session: Can AI Help in Understanding Cognitive and Motor skills of Learners? 
By Jauwairia Nasir, Doctoral Assistant at EPFL & Women in AI Switzerland
Abstract
More often than not, many researchers in the domain of educational technologies get asked two big questions from the stake-holders in the field including teachers, therapists, and parents: One of the questions comes from a position of feeling threatened that would the AI technologies we develop replace humans or is that what we are targeting for? And secondly, what value could AI bring in educational advancement?  
Jauwairia will share her thoughts on these relevant questions through some of the work, including her own research, that is being done at EPFL's CHILI laboratory where they design and test solutions in real world settings including Swiss schools and therapy centers. 
Workshop Sessions
For further details please see here.
Ticket holder will be invited to register for the workshops beginning of September.
Closing & Award Ceremony
Award Ceremony
Hidden Figures Award & Closing
It is time to celebrate the Hidden Figures Award!
We will award the winner fo the three finalists for the Hidden Figures Award in the categories Empowered Women, Innovation/Startup and Non-Profit. The finalists will be announced on the 22nd of September.
Join us to celebrate amazing women in STEM for the closing of the #wetechtogether conference 2020.
Registration for workshops will start mid September.
Ticket holders will be informed by email about how to register.
Visualizing with Splunk Data Analytics
English – bring your own laptop
Workshop Description
The lock-down due to the Covid 19 pandemic led to a record amount of parcels at Swiss Post. How was this phenomena visualized and detected at the parcel sorting center? Get to know the program Splunk, a logging, monitoring and reporting tool that makes machine data accessible and usable for all users. Learn hands-on how to investigate data and create your own insightful dash-board!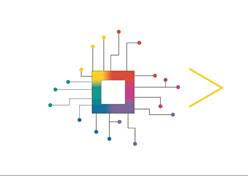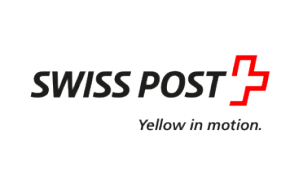 Tips & Tricks to launch your next career step – Morning Session

English – bring your laptop
Workshop description
Whether you would like to be found by the right people on LinkedIn or you are planning to actively apply – in this 3 in 1 workshop, our Talent Attraction Experts equip you with useful insights from behind the scenes of the recruiting process.
We will hold three times three 30 minutes sessions on:
Tips & tricks for your LinkedIn presence
Tips & tricks for applying
Tips & tricks for interviews
The small group sizes will give you the opportunity to ask your personal questions and to have an active discussion with our experts.
The originally planned Cyber Security Workshops will be conducted after the conference during a separate event. #wetechtogether ticket holders will be informed accordingly.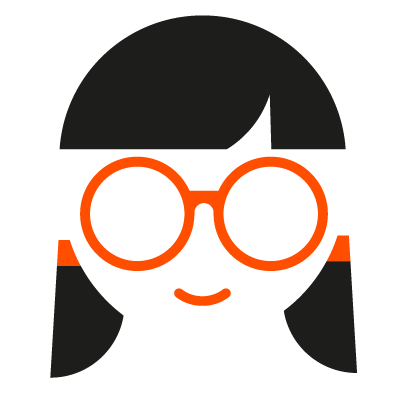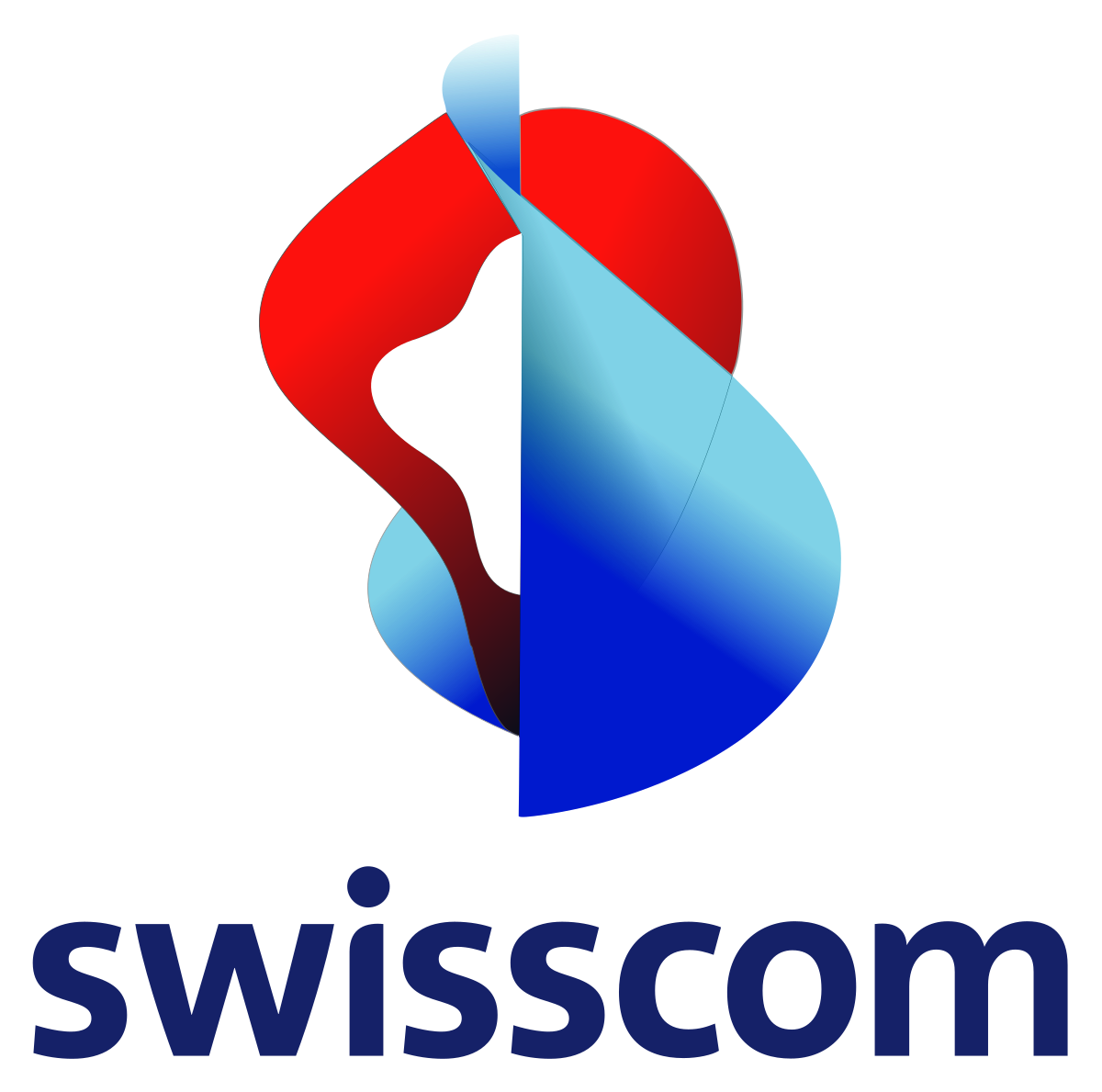 Deep-dive on Security with Natalie Hirsch
– Afternoon Session

English
Workshop description
Following her input speech in the afternoon (knowledge session) Natalie will share in this session even more insights with you.
Use the opportunity to deepen your understanding and knowledge of security and engage in an active discussion with Natalie.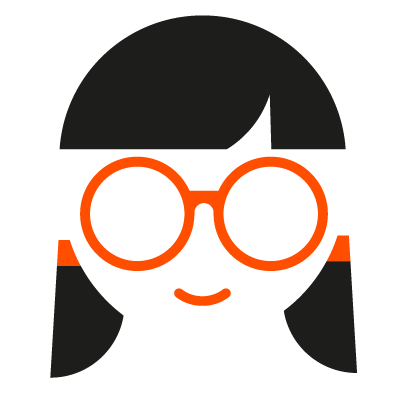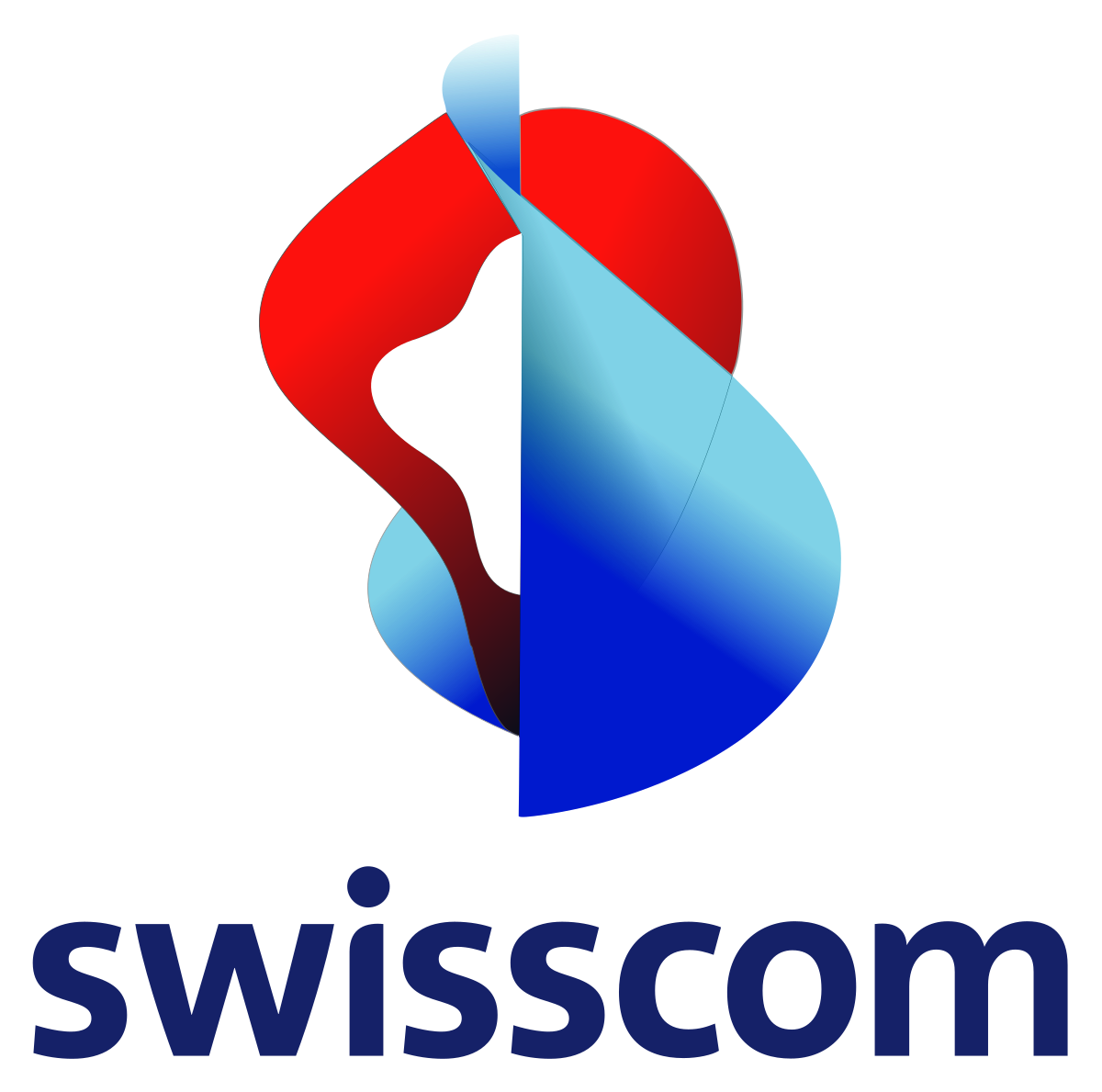 How to Successfully Negotiate Your Salary
English
In this workshop, you will learn how you can take matters around salary negotiations into your own hands.
You will be introduced to the basic, yet often overlooked principles and facts surrounding the establishment and negotiation of salaries in the business world.
This workshop will provide you with solid core know-how and tips and tricks that will enable you to improve your negotiation skills in general and – more importantly – during the negotiation of your salary.
You will be challenged to assess, practice and improve your competence in this context to ensure that you leave the workshop well-equipped to negotatiate the best possible salary for yourself in the future.
If possible, bring your employers' wage system information, to make role plays/discussions more realistic.

Flutter Study jam for beginners and mid-level
English – bring your own laptop with Flutter installed (see description)
Workshop Description
Flutter is a fast-growing Google's cross-platform framework for developing apps for mobile, web and desktop from a single codebase. In this workshop, you'll learn the basics about Flutter and how to use development tools for a faster development cycle. You'll get hands-on experience with Flutter, get to know about different Widgets and build beautiful Material-Designed App.
Requirements:
For the best experience, the laptop should have Flutter installed on it prior to starting the study jam to save time. Windows/Linux/Mac would all be fine. Check out: https://flutter.io/get-started/install/
Technopark
Room: Super Computing Systems Office
AI Challenge for Data Scientists (morning & afternoon)
English – bring your own laptop (modern browser)
Workshop Description
The participants will get a brief introduction to the challenge show-case application using deep learning. We have a biased data set ready – hence participants get to experiment on the importance of unbiasing data. In groups, the attendees design and train a neural network for the introduced show-case in an online notebook. At the end of the workshop, the groups present their results. The winning team with the best score gets a small price. The goal is that attendees get hands-on experience on how to design a deep learning application and to realize alternative implementation strategies with their pros and cons.
This workshop requires some preliminary knowledge in Python, deep learning framework (e.g. Tensorflow, PyTorch) with Python interface, a google account, and have fun with data science!


Technopark
Room: Super Computing Systems Office
Artificial Intelligence for Smart Dummies (morning & afternoon)
English – bring your own laptop (modern browser)
Workshop Description
The participants will get a brief gentle introduction to deep learning – a field in artificial intelligence. As a specialty, we will take a look at the importance of unbiasing data.  During the main part, each participant has the chance to play around with an existing framework of a trained neural network. Everyone can modify certain parameters and adjust single lines of codes in an online notebook. The goal is that attendees get a hands-on experience on how to tune a deep learning application with its merits and limitations. 
Prerequisites: A google account and don't be scared by a few lines of code.


Get hands-on experience with AWS and serverless applications
English – bring your own laptop
The morning session will have an additional focus on founders.
Workshop Description
In this workshop you'll deploy a simple web application that enables users to request unicorn rides from the "Wild Rydes" fleet. The application will present users with an HTML based user interface for indicating the location where they would like to be picked up and will interface on the backend with a RESTful web service to submit the request and dispatch a nearby unicorn. The application will also provide facilities for users to register with the service and log in before requesting rides.
Remark:
The morning session will be focusing on startups and entrepreneurs.
No previous AWS experience requirement, and basic IT knowledge.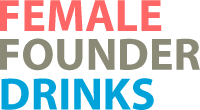 Blockchain – Behind the magic
English – bring your own laptop, no prior knowledge needed
Workshop Description
Opinions are divided on Bitcoin: either the crypto-currency is praised to the skies as the digital money of the future or it is demonized as a threat to the financial system and a safe haven for money laundering. But enthusiasts and skeptics agree on one thing: the technology behind Bitcoin, the Blockchain, is a sophisticated masterpiece of cryptography and applied game theory. Together we will venture a look behind the technical scenes of a Blockchain.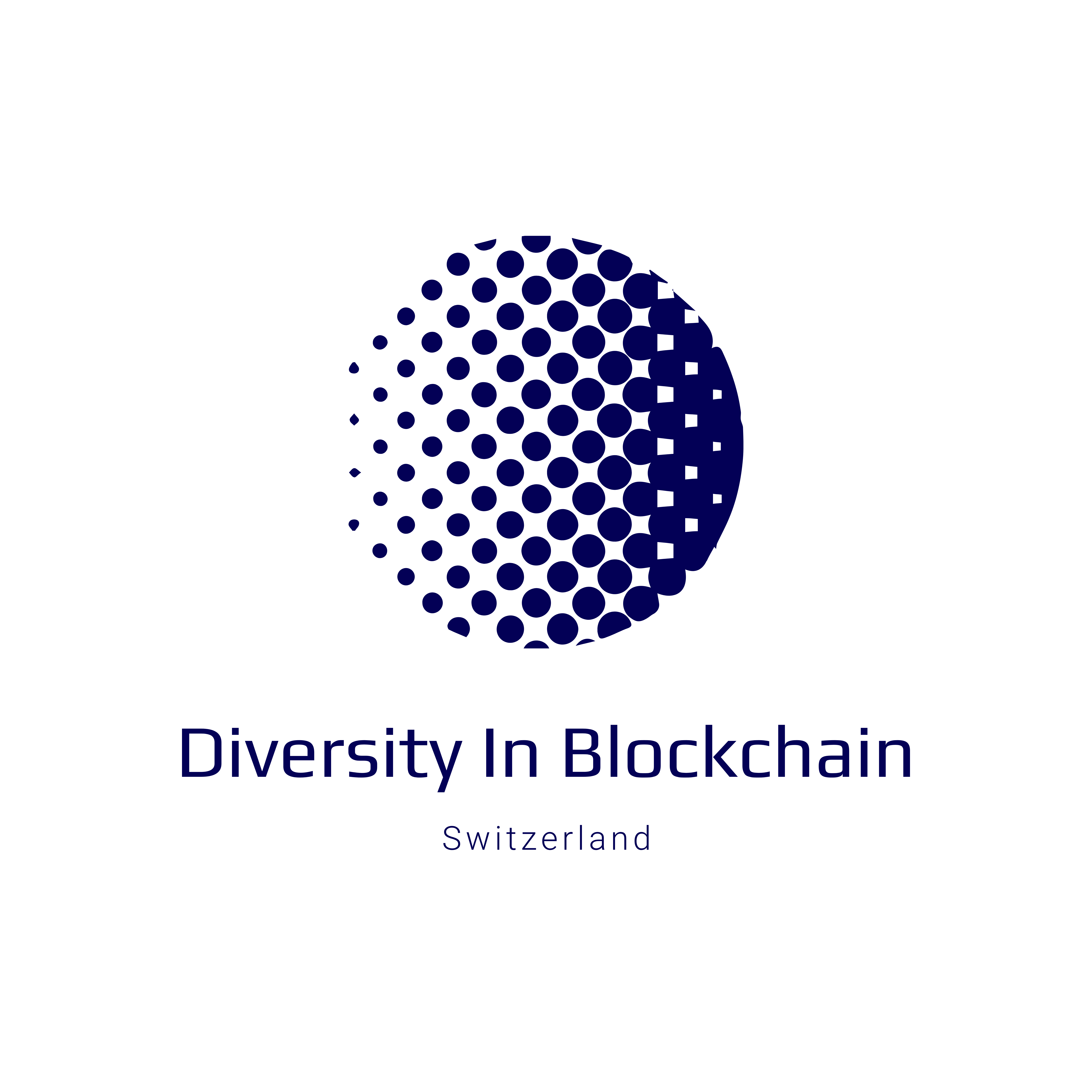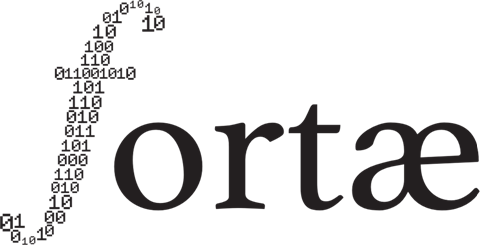 Get into the AWS world by setting up your own blog
English – bring your own laptop, no prior knowledge needed
Workshop Description
This workshop is designed to get you into the AWS world. We are going to illustrate how to make use of the AWS services to host your own blog. You will learn how to quickly and easily set up a WordPress site taking advantage of many of the benefits of the AWS Cloud.

How agile and tech are helping SIX to transform the Swiss Financial Market
English – no laptop or prior knowledge needed, be curious about FinTech
Workshop Description
Discover how the b.Link, SIX' open banking hub, supports financial institutions and FinTechs to partner and drive innovation
Learn about the technologies and methodology used by the SIX IT team
Understand how close collaboration between IT and business delivers results and creates a great environment to work in

Sign up for the #wetechtogether newsletter to stay informed!
Stay informed with our monthly newsletter: