You want to get into tech. Don't wait ! Here are common mistakes that hold people back from making a key move in their career– and how you should avoid them.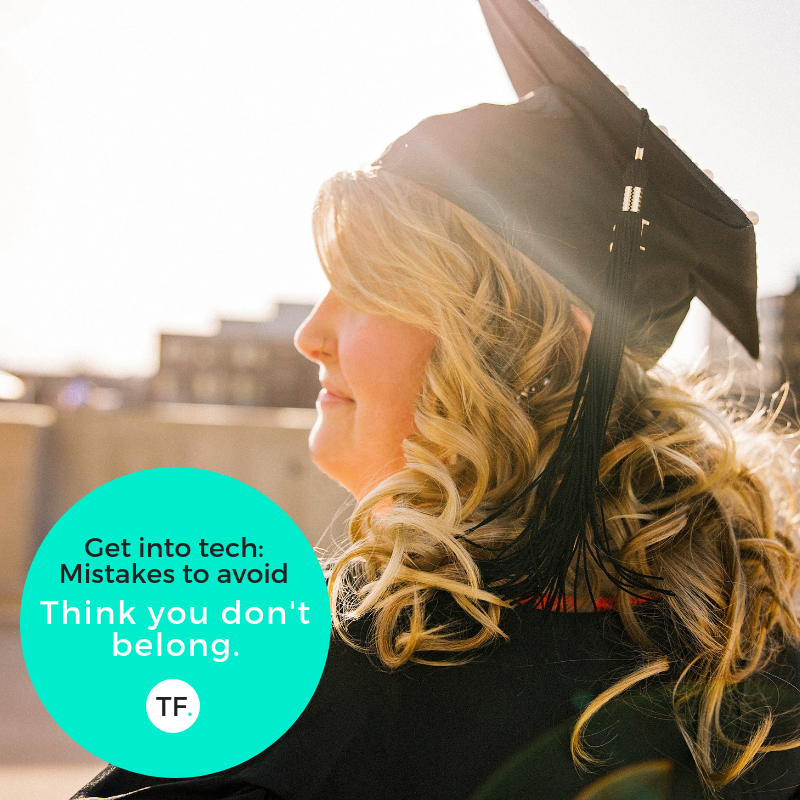 1. Thinking you don't belong
For every job in tech that requires a Computer Science degree, there are at least three that do not. That means that regardless of your background, there is a role you can make a unique contribution to and you will enjoy! After all, every time an engineer designs a hot new app, she needs someone to design the logo, patent the technology, market it on the App Store, manage its books, and so on. For inspiration, read about a few jobs in tech that don't require any degree on our blog here.
2. Trying to be someone you're not
If you don't have the experience you think you need for a role, don't try to hide it. On the contrary, tech companies want to hire diversely and you never know what ingredient a hiring manager is looking to add to their team. Sometimes you couldn't know in advance that your uniqueness makes you the perfect fit. Sometimes, you can know, and you have to help the hiring manager see it.
To give you examples:
Sometimes you don't know in advance that your uniqueness makes you a fit
A friend applied to Google for a product marketing role. His experience of leadership was from football coaching. He could have hid that experience since it's not really professional experience. BUT it turned out part of the product's marketing strategy was to grow football fan communities. When it came down to the last two candidates, this uniqueness is what helped him land the job.
Sometimes you know your uniqueness and you have to help the hiring manager see it
Another friend applied to a product manager job for keynote. Previously he had been a teacher. This friend managed to position himself as the ideal candidate since he had touch keynote and would have unique knowledge of the education market into which the product was set to expand.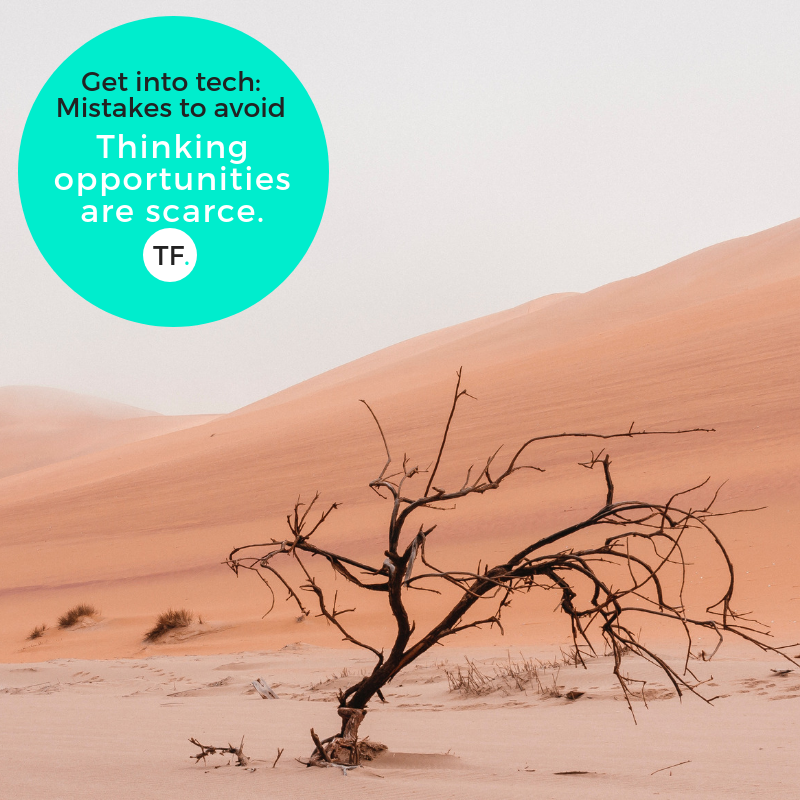 3. Thinking opportunities are scarce
OK, Google is a cool company to work for. Undeniably. And by all means apply. But please, please, please remember: it is tech talent– not tech jobs– that are scarce.
Now, there are two points I'd like to make here. First, the big obvious companies have natural downsides. For example my friend had an offer from Google after doing an internship there. He declined because he felt limited in what he could do, having a narrowed-down role. This is inevitable in large companies. So, you have to think if that's really for you? Working with smaller or faster-growing companies means you'll have more opportunities for diverse work.
Second, would you have liked to join Google among their first employees? Is the pursuit of the next Google or Amazon or Facebook more exciting for you? Would you like to work in an environment where you get to do diverse projects across departments? Would you like to have a big impact on your company's success? Then you need to look beyond the mega tech companies.
There are so many other cool tech companies to work for. Helping you find these companies and opportunities is what TechFace is ALL ABOUT.
Click "Join Us" to sign up for updates on events that are designed to help you meet vetted companies.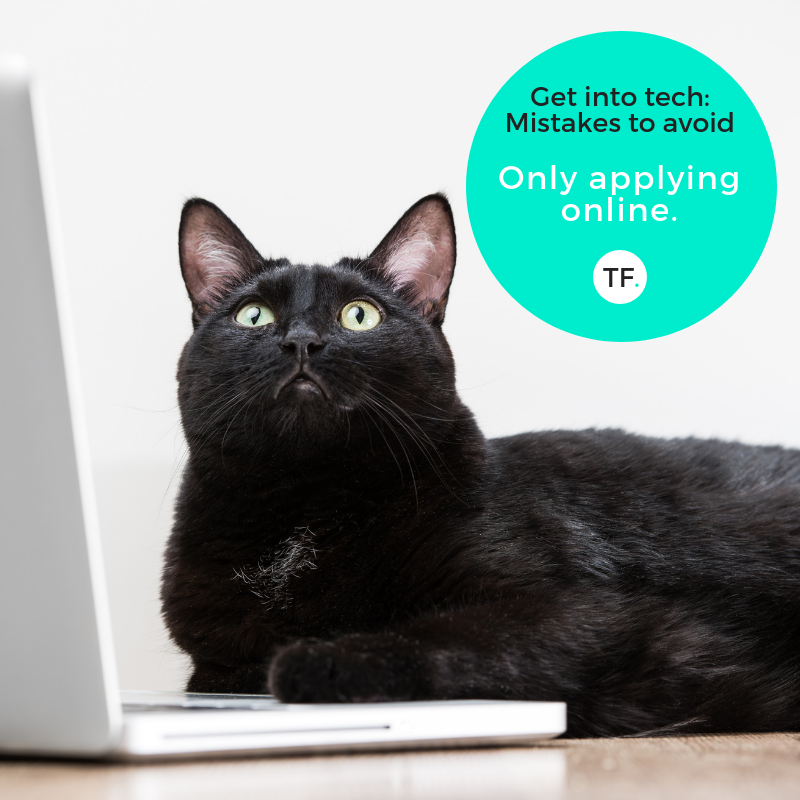 4. Only applying online
My dad always told me finding a job was a "number's game". It's good to practice your interview skills, perhaps. But in fact, this was the only occasion I can say my dad's advice was crap (sorry, dad!).
I now know you should focus on one or two kinds of jobs or companies you would love to work for. Then, look for ways to meet people from those organisation. You can join our events, that are designed with this objective in mind. You can also find people in your LinkedIn or other (real-life?!) networks for introductions to people who work in this kinds of jobs or companies. You'll first just want to meet them to get to know the company and the opportunities.
The goal is to apply to a job where you can reference someone you've met at least, and have someone refer you. A referral can be someone giving your CV to HR or sometimes, employees get a referral bonus, which is extra incentive! Give yourself the best chance by avoiding just applying to a million roles online and instead by meeting people face-to-face who can help you land the job.