Artificial Intelligence (AI) is so hot right now! From a global wave of automation at every level of industry to a major skills gap driving huge demand for AI talent, businesses across sector lines must begin to develop their AI strategy – today.
Here are some of the ways AI will change YOUR LIFE!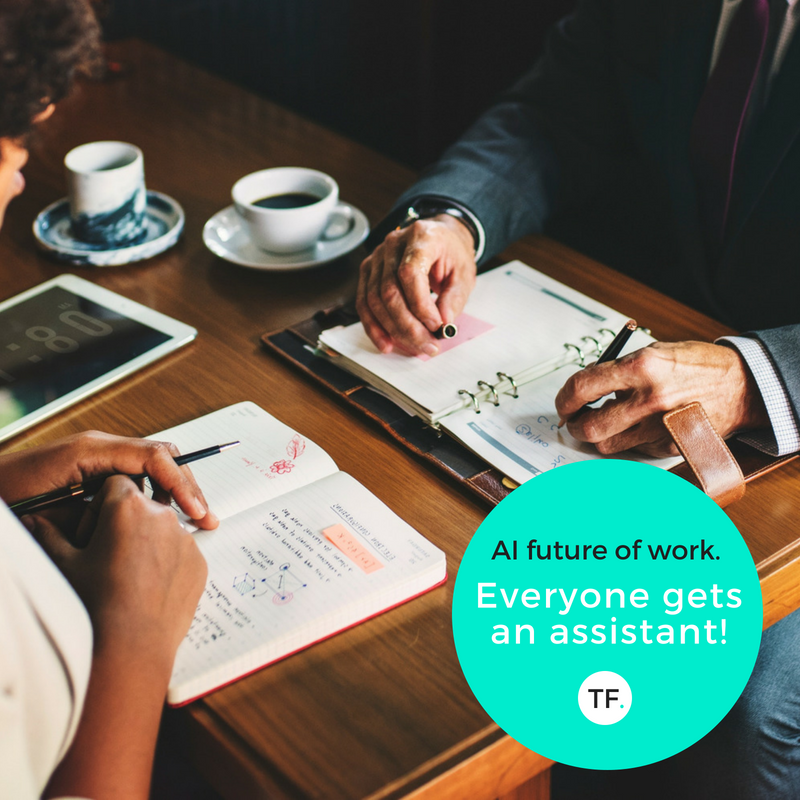 1. Everyone will have a (virtual) assistant. Yay!
Here at TechFace HQ we already use x.ai to schedule meetings. Do you use #AIassistants? You will, inevitably in the future. Join our September event to find out the opportunities and challenges of a world as described… "Personal assistant AIs will keep getting smarter. As our personal assistants learn more about our daily routines, I can imagine the day I need not to worry about preparing dinner. My AI knows what I like, what I have in my pantry, which days of the week I like to cook at home, and makes sure that when I get back from work all my groceries are waiting at my doorstep, ready for me to prepare that delicious meal I had been craving." — Alejandro Troccoli, senior research scientist, NVIDIA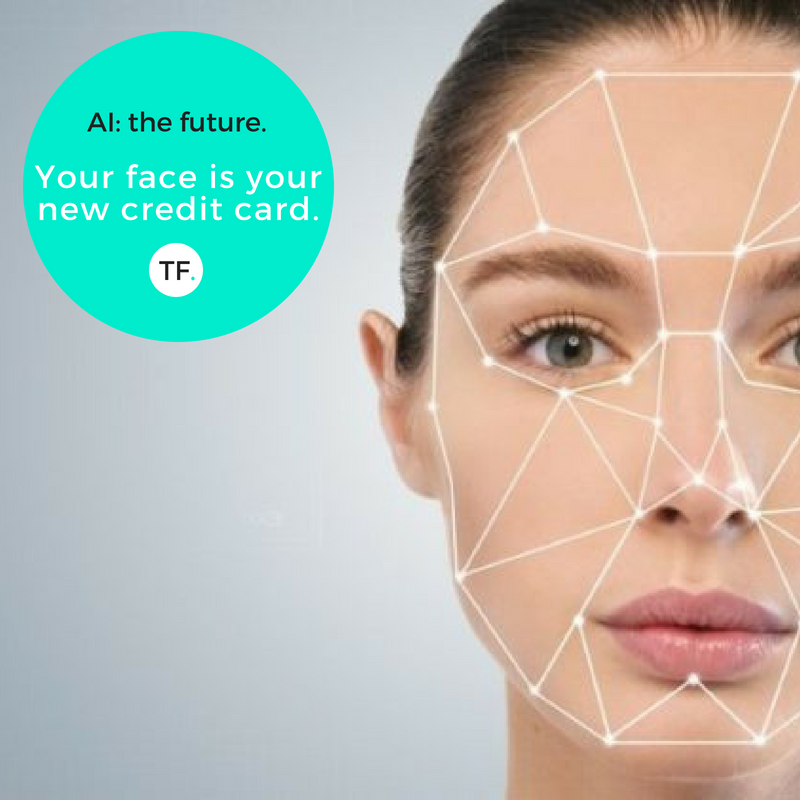 2. Your face will be your new credit card
Thanks to AI, the face will be the new credit card, the new driver's license and the new barcode. Facial recognition is already completely transforming security with biometric capabilities being adopted, and seeing how tech and retail are merging, like Amazon is with Whole Foods, there is a near future where people will no longer need to stand in line at the store. Another yay! for not queuing at supermarkets. 
3. Artificial intelligence will generate media specific to your personal preferences
Yaass! This makes me so happy because today I'm just not happy with how smart how social feeds or media are. For example, I listen to The Economist religiously, but it has never learnt that I only listen to tech, business and European news. I know, I should listen to more, BUT I don't, and my apps should know that. This knowledge should be shared across media providers too. And don't get me started on Ads I ask to go away and never do!
In the next phase, the content *creation*, not just curation, will be customized by AI too: "Given the rapid pace of research, I expect AI to be able to create new personalized media, such as music according to your taste. Imagine a future music service that doesn't just play existing songs you might like, but continually generates new songs just for you." — Jan Kautz, Senior Director of Visual Computing and Machine Learning Research, NVIDIA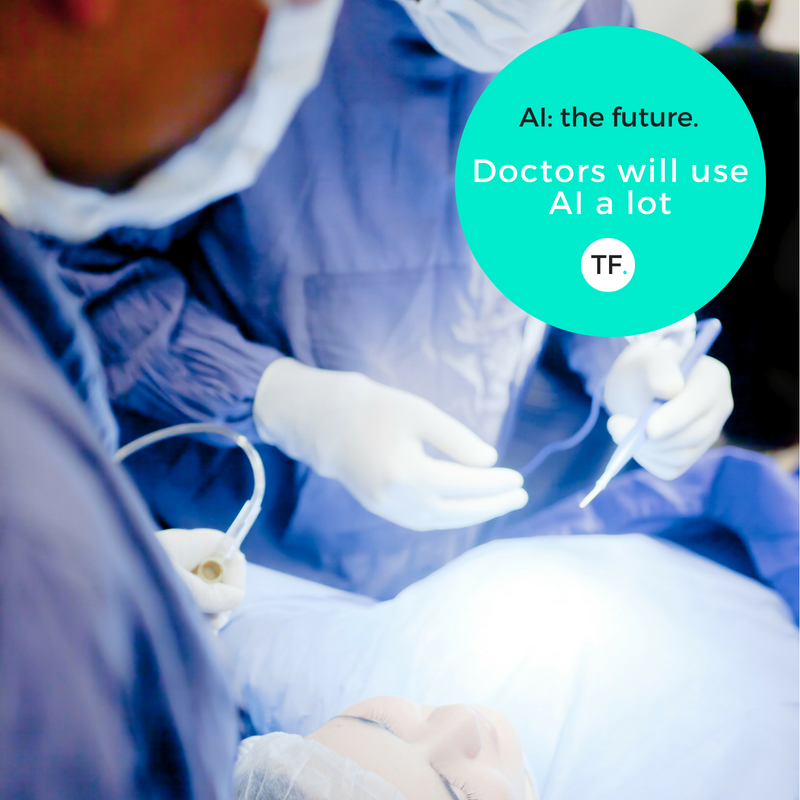 4. Your doctor is going to use AI
In this sector, AI is really going to be power-up for doctors. There's no way medical practitioners are being replaced, by the way. But they (and you) will be relieved to see AI help our medical experience in many ways:
AI will catch mistakes
AI will assist with surgery
AI will help diagnose rare conditions fast
AI will predict disease
What are some of the ways you see AI shaping the future? Comment below!